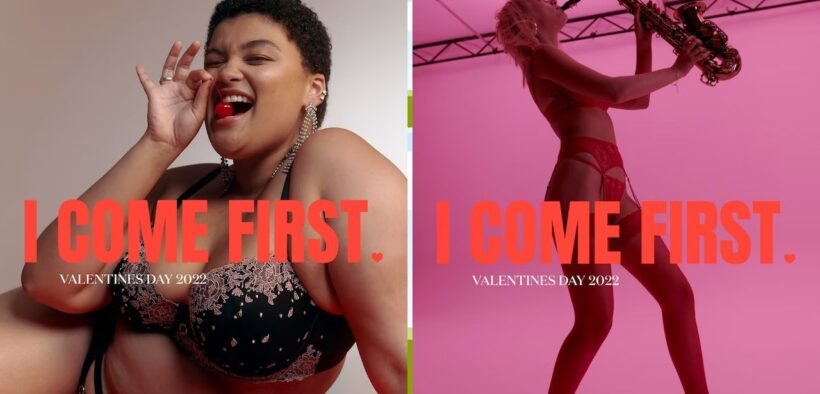 On the international day of love, Australian lingerie brand Bras N Things launched its Valentine's Day collection. The bright collection aims to challenge outdated romantic connections and encourage women to put themselves above anything else. 
The activation 'I Come First', from the creative agency Fabric, showcases a vintage, classic red design, calling on women to indulge in their own pleasure. The campaign also features women of all different sizes. 
Creative partner and founder of Fabric, Keenan Motto, says: "Self-care is here to stay, and so is the campaign platform 'I Come First'. This year we put a twist on the expected tropes of Valentine's Day and turn the traditional love poem into a modern manifesto of self-love."
Remaining size inclusive?
Last year, Bras N Things launched a campaign called 'Big Boob Energy', which subverted the phallocentric BDE (Big Dick Energy). But the lingerie company received backlash because the campaign only covered sizes up to an H cup.
Customers have claimed the bra company is not size-inclusive enough, with some expressing their disappointment that the brand doesn't look out for its smaller-sized customers. 
One customer expressed their outrage on Instagram: "Except it's not for everyone is it? Still don't fit in any of the bras you sell because you only go to an H cup. It's always 'big boob energy' until the H cup. After that, us big boob gals get left out." 
Another said, "Can you please do an itty bitty campaign too. I find there's nothing for us flat packs."
To keep up to date with industry news, sign up to the Marketing newsletter.