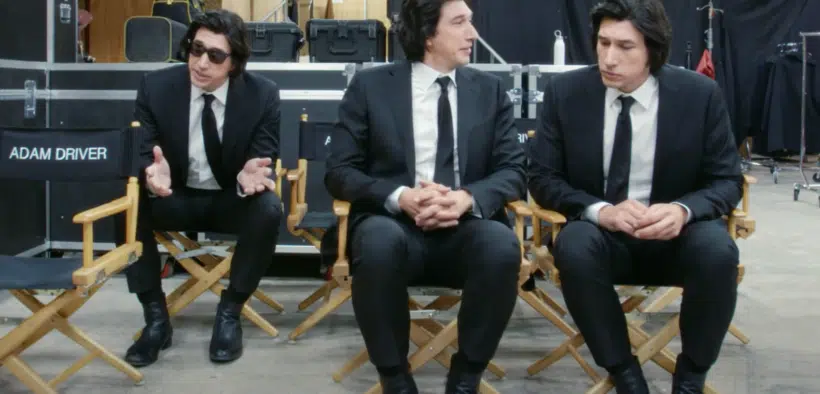 The Super Bowl is often heralded as the biggest day on the advertising calendar every year.
An estimated 113.06 million viewers in the US tuned into Super Bowl LVII on 12 February (US time), according to average audience estimates from Nielsen. These estimates were inclusive of digital and out-of-home viewing, and viewing via the Fox and NFL+ streaming apps.
But for advertisers at the Super Bowl, it's about more than just their precious 30 seconds of air time in front of this huge audience – which they bought for upwards of $6 million USD. 
Increasingly, brands are creeping their hype earlier into our calendars as they modify their investment to get bang for their buck. 
We saw it happen this year when Squarespace released an early teaser on YouTube that took viewers behind the scenes of its big game commercial with actor Adam Driver. 
Other brands like M&M's and Downy used the weeks leading up to Super Bowl LVII to build momentum for a big reveal. Meanwhile, some companies left nothing to the imagination, dropping full commercials ahead of the big day, such as Google Pixel and Rakuten. 
It's a popular trend, but is drawing out audience attention really the way to go? Marketing spoke to Ogilvy's head of influence and culture, Liana Rossi, to get the answers.
Why do brands tease their Super Bowl campaigns early?
"It feels a little like Adam Driver in 'The Singularity' for Squarespace – ads making ads for ads," says Rossi.
"We're consuming more ads than ever, so it makes sense to want to hit audiences more than once." 
The Super Bowl has evolved into something even further beyond its original larger-than-life premise. It's no longer a one-day event, with a clear before, during and after, so teasers are becoming more commonplace, says Rossi. 
"These ads are wrestling for attention, with lots of competing factors, and little idea what competitors are going to pull. 
"Yes, the Super Bowl is a huge paid media spend, but we're seeing the proof that it can't be done alone. The shift in dynamics feels geared towards earned media and gathering momentum in social."
'The Singularity' by Squarespace for the Super Bowl
Converting paid media into earned media
Advertisers are offering exclusives to news outlets, or promoting calls to action in teasers to whip up that fan frenzy. And featuring a celeb in their ad – as Super Bowl advertisers love to do – offers brands the added opportunity to leverage that person's social media followers.
"While we know celebs can sell, the increased emphasis on their owned channels makes it desirable for Doritos to show up several times on Jack Harlow's socials," says Rossi.
"The if-you-know-you-know teaser a month ago, of a hand wearing a ring holding a chip, was a strong example of driving interest. Engaging his fandom to be able to identify his manicured nails and Private Garden diamond ring, allowed them to flex their knowledge and hook them in."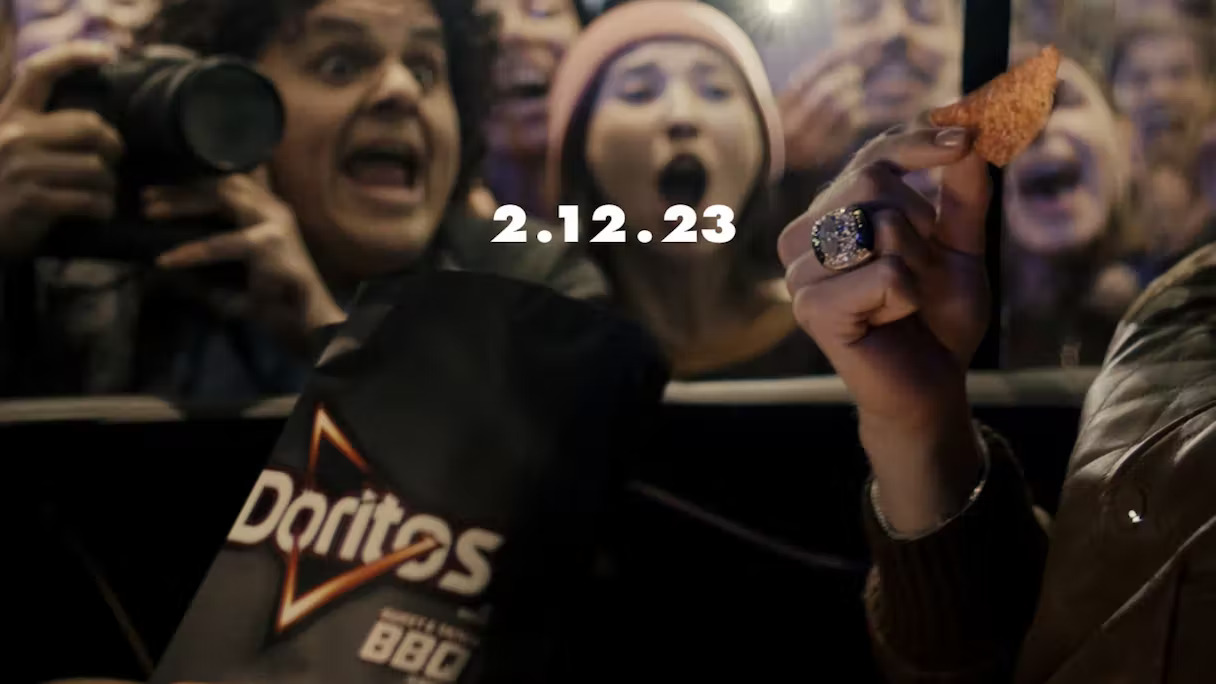 Doritos' Super Bowl teaser, featuring a mystery celebrity holding a chip, was a strong example of driving audience interest, says Liana Rossi.
The advantages of starting early
Starting your Super Bowl campaign early can have its perks. The first, according to Rossi, is that you're not competing with whatever happens in the halftime show, which this year spiralled into Rihanna's pregnancy announcement frenzy.
"There's less noise overall in the weeks leading up, social conversations may be less competitive and there are opportunities for stories to be told in earned media," she says. 
But not all ads require teasers. If the work is good, it can "eclipse the need for those elements".
"It really whittles down to why and what is being teased. Especially from an industry that would once have been ruined by a Super Bowl ad leak," adds Rossi. 
"So why tease? Is it who? Is it what? Is it purely the fact that the brand will be releasing an ad? With that in mind, some teasers will work hard, while others can lead the final product to feel a bit like 'was that it?'."
Liana recently joined Ogilvy ANZ in the newly created Head of Culture and Influence role, working in a creative and strategic consulting capacity, with a focus on leveraging influence and giving brands meaningful roles within culture. With over ten years' experience in arts and entertainment marketing, as well as FMCG, automotive and fashion, Liana combines this experience with her expertise in culture and extensive content, social and digital knowledge.