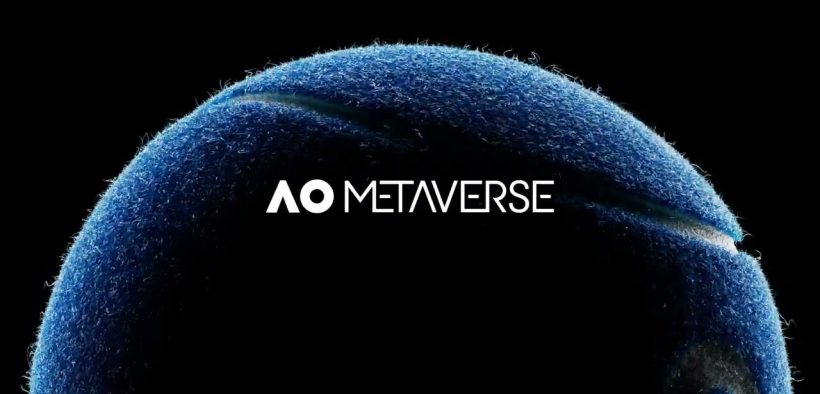 A pioneer of digital innovation, Tennis Australia has grand plans for everything metaverse and Web3 with the Australian Open.
These emergent technologies have teased marketers since appearing a few years ago – many branded efforts within this space have eventually flopped as the novelties of some aspects have faded. But through immersive experiences in virtual worlds, from Decentraland to Roblox, Tennis Australia is taking the Australian Open (or the AO) to untapped demographics and smashing engagement targets. 
It aims to make the Australian Open the "world's most accessible sport and entertainment event".
To unpick the results and strategies at play, I spoke with Ridley Plummer, senior manager metaverse, NFT's, Web3 and cryptocurrency at Tennis Australia.
Australian Open access at all times
The company's original metaverse endeavour was a response to global conditions, as at the height of the COVID-19 pandemic, in-person events faced existential threats and were forced to adapt. 
In 2022 the Australian Open took place amid the peak period of cases in Victoria, so according to Plummer, it needed to be enhanced by a "recreation of Melbourne Park in a virtual environment" that restored access: AO Metaverse in Decentraland.
"What we always talked about with the original build of our metaverse or Web3 projects was accessibility – our objective was to become the world's most accessible sport and entertainment event," Plummer says.
"We tested things like behind-the-scenes footage being piped into Decentraland in real time, where a consumer could walk their avatar up to a TV screen and watch the Practice Villages, or watch the player arrivals area."
He describes the ambition as being to mimic the experience of an attendee with freedom to control engagement, not that of a television viewer: "At the end of the day, the broadcaster decides what they want you to see as a viewer and you don't really get the opportunity to choose your own adventure."
During the two weeks of the AO22, the recreation attracted 170,000 visitors and became the most-visited Decentraland event ever at that time, which Plummer celebrates.
"I guess for a platform that's very decentralised and Web3 focused, that was incredibly successful at the time, but it pales in comparison to what we're seeing now in Roblox."
The metaverse as an opportunity to engage youth 
In its vision of digital as the next frontier for reaching global fans, Tennis Australia sees a chance to rectify the older skew of its audience and balance engagement across all ages.
Created within Roblox, AO Adventure succeeds AO Metaverse at new heights. Though the platform is better known as a video game, it incorporates more traditional technology than Decentraland to serve as its own metaverse – with greater interactivity and a larger user base.
"Fish where the fish are swimming," says Plummer, and it's clear what type of catch he's after on Roblox.
Across social media channels, Tennis Australia reaches a predominantly mature demographic: 64 percent are aged from 25-44. But with AO Adventure 52.3 percent are younger than 13-years-old, and only a third of the total audience are adults. 
It's a fresh demographic for the brand.
"Right now a lot of those kids are familiar with tennis more holistically, but they may not be familiar with the AO brand. So if we can talk to a global audience, [we want to] encourage them to turn on the broadcast and watch the AO in January," pronounces Plummer.
Attracting global audiences to the Australian Open
At the start of this year AO Adventure drew in 4.2 million Roblox visitors during AO23, though it's the ongoing success of the activation that Plummer says Tennis Australia "neglected" to anticipate, the targets for which were exceeded in the space of six weeks.
By October 2023, the event had attracted 13 million Roblox visits. He says that even in the four-day period immediately preceding our discussion, AO Adventure attracted "over a hundred thousand visits".
But he's aiming higher. Since a virtual space has endless capacity, Plummer speaks of one billion people attending the AO in years to come, despite the cap on physical attendees being closer to one million.  
Distant engagement has also surprised the Tennis Australia team, as 98 percent of consumers are located outside of Australia and New Zealand. Though none of them host Grand Slam championships, countries like Vietnam, Brazil and Russia top the list of consumer attendance.
"If we can educate them a little bit from a virtual platform, I think it's a great opportunity that one day they may jump on a plane and come to the AO," Plummer says.
Adapting to the developments of Web3
Web3 is all about decentralisation, but the popularity of blockchain technology has fluctuated since it appeared. I wanted to know how Plummer's team had adapted to these changes.
In January 2022, Tennis Australia released 6776 'AO Artball' NFTs which were a success at the time, but the unique blockchain collectables have since gone out of vogue. Tennis Australia has rebounded by spinning the collectables into gamified memberships, with holders able to win prizes based on the events of the actual tournament.
"One of the benefits that we offered this year is that if the ball that you own was a match winning ball, we will give you two equivalent tickets for that exact match the following year," Plummer says. 
"So if you own the men's single final, you'd be entitled to two complimentary tickets to the men's final next year."
At the end of our chat, I ask Plummer what developments in the digital space have piqued his own excitement. 
First he points to the other Grand Slams that have similarly engaged with digital innovation, like Wimble World. During the recent US Open, Tennis Australia partnered with its American counterpart to launch the Cross Court Challenge, a Roblox collaboration between the two tournaments.
Beyond the strong showings of other sports, he lists Gucci, Vans and Alo Yoga as brands with strong metaverse presences from other industries. 
Read more about how brands use the metaverse here.
Cover image attributed to Tennis Australia.