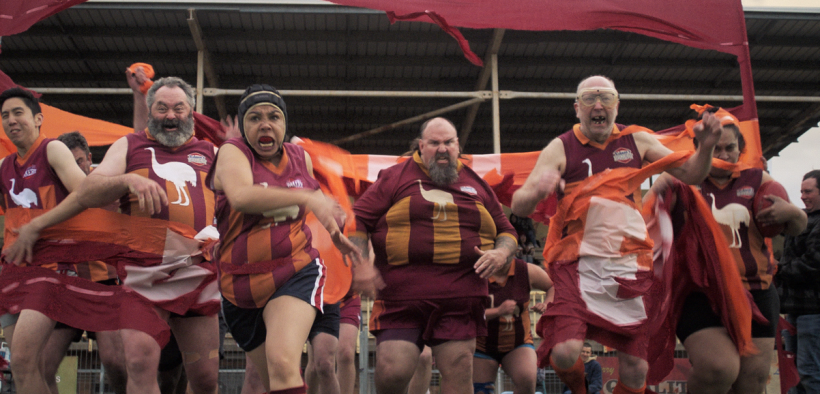 Regional footy fans rejoice! Telstra has unveiled a new creative platform, 'This is Footy Country', which aims to champion country footy. The new campaign builds on over twenty years of Telstra's partnership with both the AFL and NRL.
The creative platform aims to demonstrate Telstra's commitment to regional Australia by acknowledging and celebrating the important presence of country footy in these areas, recognising the deep relationship between local clubs and their communities. 
The integrated campaign leverages Telstra's sponsorships and community initiatives across both codes. It is launching the creative campaign across broadcast and in-stage signage, as well as in Telstra's retail environment.
As it creeps up to the footy finals, Telstra has created some magic by combining humour as well as community spirit.
'This is Footy Country' brings together community footy
The two-minute long AFL commercial is a stunning and relatable piece of content. When a bus carrying the local footy team breaks down, it's up to the 1982 Waubra Football Club to play the grand final. 
A completely unroadworthy bus careens around town scooping up the missing teammates to face the opposition. From the pub owner to the soon-to-be dad all the way through to the town menace spray painting a water tower, there is no player left by the roadside. 
Running on field to a string version of Darude's classic dance track Sandstorm, the ad is uplifting, funny and completely unserious.
Telstra takes the risk (and it pays off)
Something that makes an ad good is keeping the viewer on screen, or remembering the brand. The thing that makes an ad great is storytelling. It gives an advertiser 60, 90 or 120 seconds to engage the viewer, keep them entertained, and then the brand becomes a subset to the ad itself. It doesn't matter who's behind it until the end, and by that time the viewer is so engaged that they'll remember the piece of content.
As the game plays on, the spot has the line: "This isn't country footy, this is footy country." 
The ad closes with a simple message: "Proudly backing footy for yonks".
Why does this work so well? It just doesn't take itself too seriously. In a world of inspirational messages, or messages about doom and gloom, this campaign strips itself back to just being a whole load of fun.
And, with footy finals kicking off tonight 7 September, we all need a little joy in our lives.