Chasing vanity metrics will be the death of 'marketing dinosaurs'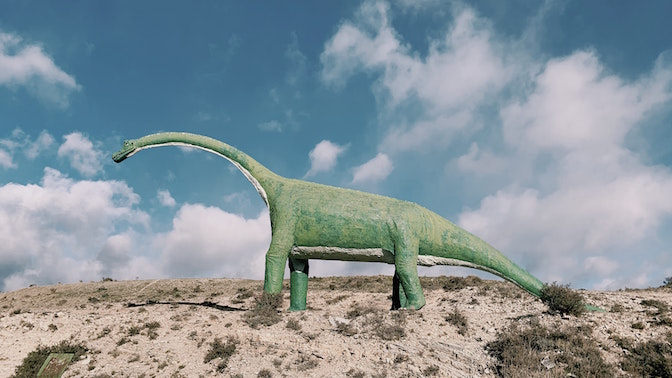 Emma Lo Russo dissuades businesses from being 'digital marketing dinosaurs' who rely on vanity measurements. In order to survive, it is time to employ digital marketing strategies focused on performance, engagement and sales.
With the shutters down and social distancing now seemingly set for the long term, businesses large and small are developing and testing new marketing and business development strategies that increasingly rely on digital marketing. Despite the ability to build out measurable digital sales funnels that help teams be accountable for their efforts, and help them direct budgets where returns are highest, we have seen the surprising return of the marketing dinosaurs on the digital savannah.
Forgetting how close they came to extinction the last time we had a near 'mass extinction' event – also known as the Global Financial Crisis (GFC) – they have emerged for one last throw of the digital marketing evolutionary dice.
They measure success by the number of impressions alone, not on measuring important metrics such as the number of new people reached, engaged, converted and delivering marketing qualified leads and sales.
They compare brand or subsidiary performance by the number of visits to websites, not by time on-site, number of pages viewed, bounce rates, or click-through rates to information or, better still, the checkout.
They remain focused on vanity measurements, when they should be focused on conversions, the nurturing of existing prospects, and the retention of customers.
While the GFC was localised in the vertical markets most-affected, this time the post COVID-19 recession that McKinsey predicts is coming will affect everyone, in nearly every business, across global markets. A consensus seems to be that it may surpass the 1929 Depression.
The question remains this: why do the marketing dinosaurs persist in their focus on poor measures of value, especially when they should be acting now, decisively, ahead of the recession (and with time to do so)?
To be successful, digital marketing strategies, from the most sophisticated, multi-layered programs built by the largest of companies, to the very first tentative steps taken by the smallest of businesses determined to prevail through this crisis, must focus on what matters most:
Understanding what your customers care about, where they are and what they search on, then building a content strategy around that.
Integrating social, search, website, EDM and all sales and nurture activities – measuring who and what your customers engage with.
Building programs of content, creative and paid media that targets the various stages of the digital sales model.
Tracking everything to measure effectiveness and performance.
Continuously analysing data that's presented quickly and in real time, that helps marketers make better decisions as quickly as possible about where to deploy resources and budgets.
The digital businesses that will survive are those that can evolve by focusing on what counts most: performance, engagement and sales. And where Jurassic evolution was a matter of biology and environment, marketing evolution and relevance is a choice every business is free to take, if they want to thrive.
Forget vanity metrics. Leave the marketing dinosaurs behind.
Emma Lo Russo is the founder and CEO of Digivizer.
Photo by Blanca Paloma Sánchez on Unsplash.