Consumer power and converting carts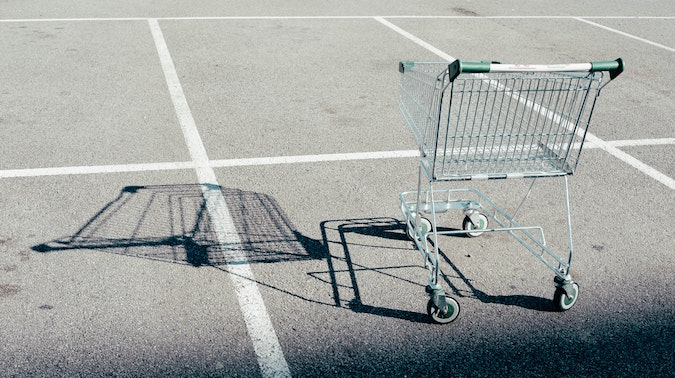 With the right systems and tools, marketers can help to deliver personalised and frictionless omnichannel experiences that transform a discarded cart into a sale. Matt Thompson investigates how marketers can connect meaningfully with customers to drive sales.
The acceleration of ecommerce and the shift in consumer power brought on by the pandemic has fundamentally changed the dynamics of the retail industry. As the sector continues to experience uncertainty, now is the time for brands to explore personalised and authentic messaging to ensure customers are nurtured across the entire sales journey. 
A recent report revealed that 46 per cent of consumers are shopping online more frequently, which has opened more sales opportunities for digital business and ecommerce functions. But in our socially distant reality, human connection has never been more important. The challenge for brands now is how they connect meaningfully with consumers in a way that adds value to their everyday lives without coming across as just another transaction.
With this in mind, here are some vital things marketing and business leaders need to consider when trying to build profound relationships with their customers and convert carts to sales.
Seizing crucial moments to communicate
Recent data shows that, globally, 88 percent of consumers will abandon their carefully procured shopping carts while making purchasing decisions online. However, every discarded cart presents an opportunity to re-engage with that customer – keeping your brand top of mind and encouraging future purchases. Because of this, carefully planned and executed follow-up communication has never been more important in converting these browsing habits to sales.
Interestingly, additional research shows that one in five cart abandonment emails sent within the first hour results in a purchase. This highlightss the importance of timely communication. However, without effective personalisation of messaging, these follow-up emails can quickly fall flat on customer expectations.
Brands need to be tactful when engaging consumers who have strayed away from the sales funnel. They need to put extra up-front energy into customer experience design with the aim of striking the perfect balance between cadence and personalisation in a way that is familiar and seamless. 
It is also easy to forget that Australia's aging population holds the most buying power and is not as familiar with digital channels as their younger, digitally native counterparts. So, utilising communication channels that they are comfortable with will greatly enhance personalisation and ensure an inclusive, omnichannel customer experience.
Ensuring consistency of messaging and experiences across communications channels is key. Choosing the right channels for the right communications, such as SMS, email, voice or newer social media channels, will result in new opportunities for differentiation.
Removing customer friction
With the rise of consumer expectations, eliminating any potential friction in the customer journey is a sales imperative. In fact, a recent SOTI report found that 83 percent of Australians would abandon and blacklist a brand if they had a bad shopping experience. And as 38 percent of consumers expect to continue shopping online following the pandemic, avoiding bad customer experiences has never been more crucial to a brand's bottom line. 
How businesses communicate with their customers is no exception to this. But what constitutes friction across communication channels? In this context, customer friction includes anything from slow or late messaging, inaccurate or unrelated product information, spam, inauthentic messaging, and anything else that could potentially impede one's user experience.
With the standards of communicating timely and accurate information at an all-time high, marketers must be cognisant of these potential downfalls and mitigate them with the necessary tools and systems. 
Adapting to the shift in customer education
With traditional ways of learning about products becoming less popular – such as events, TV commercials and brochures – consumers have improved their ability to conduct their own research, using available online information and reviews. And this is even more true of Gen Z and Millennials who are innately digitally savvy. 
This shift in product information consumption has become a key challenge for brands because it lends itself to higher standards for consumers, as it is now more convenient to compare brands and products. As a result, they have become increasingly selective with who they choose to engage with when looking to purchase new products and services. 
The pressure is on businesses to adapt their sales and marketing strategies to remain relevant and top of mind.
Enhancing the customer journey
Greater personalisation, easily accessible product information and frictionless customer experiences are the mainstays of any meaningful engagement with a brand. But without the appropriate communications systems in place to support CX design and control, even the best marketing and sales strategies can fail to deliver.
As a result, many retailers are implementing CPaaS (Communications Platform as a Service) solutions to enhance omnichannel communication across the entire customer journey, providing brands with a single source of truth for customer communication and enabling more powerful and controlled messaging experiences with automation capabilities that can support bigger ideas.
When looking to improve customer interactions, seamless and engaging customer experiences will continue to be the silver bullet to converting prospective customers into sales. But only if underpinned by the technological means to do so.
Matt Thompson is the vice president of global marketing at Soprano Design.
Photo by David Clarke on Unsplash.
Found this article interesting? Read this article about how 2020 changed the way Australians shop.