Why the end of cookies is everyone's problem and how to build a bullet-proof first-party strategy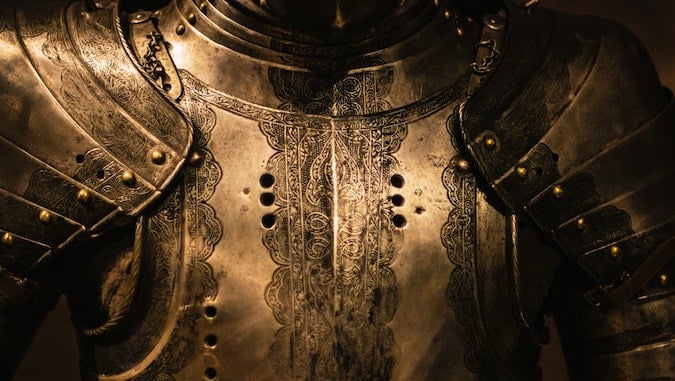 Businesses might have slightly more time until the end of third-party cookies from Google Chrome, but now is not the time to delay taking action. The issue transcends the marketing department and requires a bullet-proof first-party strategy to solve. 
In late June Google announced the delay in the phase-out of third-party cookies, bowing to pressure from the industry and regulators to provide more time to adapt to the change. However, it also seems that even for a global giant like Google, the feat to eliminate third-party cookies by 2022 was proving too ambitious.  
For many marketers and businesses, who are still unaware of the implication that this change, or who are grappling with just how to tackle the problem, the announcement has bought some much-needed time. However, the danger for many is they see the delay as a reason to kick the can down the road and slow innovation and momentum.
Why the end of cookies is more than a marketing problem?
While some acknowledge that the end of cookies is a business-wide issue, it is often relegated to the domain of the marketing department to solve. Addressing the problem and defining a clear path to eliminate a brand's reliance on cookies requires focus from the top, at a C-Suite and organisational level.
At the highest level, Google's phase out of cookies is one of many changes occurring in the industry as a result of rapidly evolving privacy regulation across the globe. This and other changes by tech giants like Apple are bringing about a whole new level of consumer awareness around data, privacy and their rights. The likes of Google, Apple and others are setting a new benchmark for what consumers expect when it comes to data ethics and trust of brands.
Working cross-functionally to deliver core outcomes
What's more, changes by the tech giants will re-shape what customers will come to expect when it comes to customer experience (CX), as they provide consumers with greater control over what data is captured and how it is utilised. But the implications don't end there. In the past third-party cookies have been extensively leveraged to deliver on personalisation and relevance strategies to enhance the overall experience. These are set to be torn apart in the wake of the end of third-party cookies. 
In a world where data is paramount to fuel experiences – and experience is a key strategy to differentiate – the end of third-party cookies becomes an enterprise issue, not simply one just for the marketing department to solve. This is not just because of the importance of privacy or CX, but rather the internal focus and alignment required to build a robust data strategy that is fit for a world where third-party cookies don't exist. 
To succeed, marketers need to work cross-functionally to deliver core outcomes with an array of teams. Starting with IT, who play a critical role in helping to evolve the current experience and to effectively enable the data infrastructure required to support the new direction, through to finance to secure the appropriate funds to invest appropriately to deliver the desired outcomes, then on to the legal department and more. 
Building a strong data strategy
Building a robust 1st party data strategy has been heralded as the best defence in the wake of the demise of the cookie.  Many are looking to loyalty strategies as the solution to their problems but unfortunately, it's not that simple.
So what does it take to build a robust party data strategy, one which has 1st party data at the centre? Some key tips on where to start from us…
Understand your brand's third-party cookie footprint
The logical place to start is to understand what experiences and activities today are powered by third-party cookies. While a first-party data strategy will be integral – ensuring continuity in brand experience will be important whether that be enabled through first-party data in the future or not. Knowing what can and will break is one of the best defences to effectively plotting your brand's path to an alternate future that isn't reliant on third-party cookies.
Consent is king
Let's face it – many organisations and marketing departments haven't taken privacy as seriously as they should of. Any robust and effective customer data strategy will need to be built on a foundation of consent and control. As marketers increasingly look to build first-party data assets, they will need to do so in a manner that provides customers with the ability to manage how and when their data is utilised. When partnering on the data front with publishers and the like, marketers will also increasingly need to consider if that data has been ethically sourced or risk their brand reputation. 
Embedding data collection at key customer touchpoints 
Historically we have attempted as much as possible not to interrupt the customer's experience. One of the primary examples of such as strategy was avoiding the need for consumers to create an account or login online. In an environment where first-party data is key, brands will seek to drive consumers to register and login to authenticate the user and centralise data around their profile.
Marketers will also need to consider the other appropriate touch-points and mechanisms to build direct relationships with customers and build out profiles over time. Key to this approach will be how value is exchanged and leveraged to motivate customers to act.
Creating a central identifier 
As marketers move to towards a customer data strategy where first-party data is front and centre, brands will need robust mechanisms to aggregate customer behaviour, interactions, transactional data and consent preferences. This has heightened the need for brands to aggregate customer data around a central identifier. Platforms like CDPs and others provide marketers with the ability to more effectively centralise data and manage customer profiles to activate through other Martech platforms. But before you run out to procure a CDP, be clear on your current tech ecosystem, e.g. where data sits and where you want to get to. 
Build beyond first-party data
First-party data will always be struggle to deliver a full 360-degree view of the customer. It is impossible to capture and track every interaction. As a result, marketers need to combine a first-party data strategy with other strategies to deliver the experience they desire for customers. Second-party data partnerships and closer collaboration with platforms and publishers alike are one avenue brands are pursuing to reach and engage audiences in a targeted and personalised manner. This isn't simply about targeting a publishers or other organisations audience. It is about building deeper partnerships with a few publishers or other non-competing organisations. This will enable you to share or co-mingle or leverage data in a privacy safe environment to achieve key outcomes. 
At a recent AdNews forum, Optus' Angela Greenwood spoke of how they as a brand are partnering and experimenting with publishers to help shape Optus' future approach in a cookie-less world. In an Australian-first initiative, Optus collaborated with Google to build its own predictive modelling using cloud and machine learning technology to create its own genetically engineered 'baby audiences'.
Test, learn and experiment
The end of third-party cookies does not mean that advertising platforms like DSPs will have no options to target and personalise activity. Platforms and publishers will provide new ways and mechanisms to target customers in a personalised way that also provides privacy safe environments for their audience.
Google, for example, has introduced FLoC. FLoC is a system that can be utilised for targeting purposes by profiling users into groups of like-minded people. These new options should be considered as part of a broader data driven strategy, but to do so marketers must remain curious and begin to test, learn and experiment well before the change is upon us.
Need to build or evolve your customer and first-party data strategy? We can help – find out how.
Want to enhance your skills in all things digital and data – find out more about our Digital Marketing & Data Masterclass here.
Photo by Nik Shuliahin on Unsplash.
Found this article interesting? Read this article about how to re-skill your marketing team to bridge the skills gap.