3 things marketers need to know about design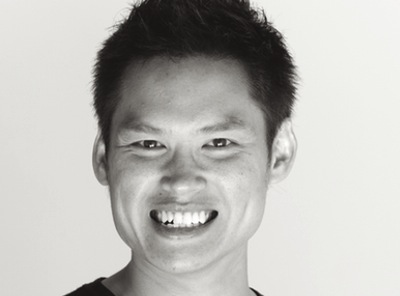 Marketing and design have the potential to be one of the great pairings of the modern world, seamlessly working in synergy so that each impacts the other positively. Yet many marketing/design combinations focus solely on flat, if pretty, images that lack substance, and much of what great design can do is lost in the superficial.
Here are three ways to rethink the marketing and design relationship:
1. Understand what design can and should do
Design should embody how you want people to perceive and use your products and/or services. It is not just a visual representation of your brand; it can, and should, trigger an emotional connection with prospects and current customers. Good design, as with good marketing, will have people imagining how your product or business can improve their lives.
Think of design as a function that communicates a message. Apple, for example, is famous for its minimalist design, which gives the impression of simplicity and tells us that its products are easy to use. On an emotional level, this says to the user, 'I will make your life less complicated'. As a marketing tool, design will determine people's overall experience of the brand and convey its values.
2. Learn how to work with a designer
The best way to understand design is to position it against art: art is an expression, design is an impression. An artist takes the lead on an artwork and what it communicates; a designer will work in collaboration with the business to ensure that a design creates the right impression of the organisation. It is therefore important to find a designer who is in sync with your business: ask questions and look at their portfolio to get a grasp on their style and determine whether it fits your brand.
One of the biggest barriers in the relationship between marketing and design is the top-down approach in which the marketing department dictates what a designer should produce without supporting that brief with organisational vision and values. You may not know exactly what your end result will look like, but you should have an idea of how you want it to make your customers feel and what values it represents for your brand. You hold the vision – design is the tool to achieve it.
Marketers also need to recognise design as a journey. A designer will never get it right the first time, but throughout the process your feedback will lead them to the desired destination. The more involved you are, the better the end result will be. You can't expect a designer to come back two weeks after an initial meeting with the perfect result – you need to spend time shaping their ideas into what you want your brand to be.
3. Keep yourself educated about design
If you're reading this blog, you're already in the right place! There are plenty of business design blogs out there, and you could potentially spend hours filling your head with design-related tips, tricks and information. But the key isn't to become an all-out design expert – it's to acknowledge and recognise what design does, and what it can do for your company in particular.
One of the most wonderful things about design is that it's all around us – simply opening your eyes grants you an all-access pass to the design world. You interact with other people's designs every waking moment of the day, whether you're singing in the shower, driving to work, Skyping a colleague on another continent at your desk or standing in line at the market.
Chances are you already have an opinion on whether the designs around you are effective and what could be improved to make your experience better. The trick here is to start thinking consciously about how design makes you feel. Actively recognising what makes great design experiences great is a fantastic way to educate yourself – and to boost the likelihood of coming up with a powerful and successful design for your own brand.
Think of a pairing like director Sofia Coppola and fashion designer Marc Jacobs. Each has talent that justifies their individual celebrity, yet Coppola's role as Jacobs long-time muse has led to a special synergy that sees their collaborations go beyond the brilliance of the individual. Just like great marketing/design pairings, one plus one really can – and does – equal much more than two.