Twitter passes 500 million user mark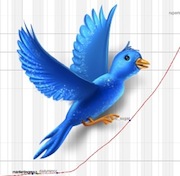 At the time of posting this story, Twitter has 501,152,389 users.
The growth in Twitter users is tracked, with 5-minute updates, by UK-based social media consultancy, RAAK, and surpassed the 500 million milestone overnight.
It should be noted that number includes deleted and inactive accounts, but the rate of growth is phenomenal and doesn't seem to be slowing.
The graph below shows stand-out moments in the micro-blogging service's development, from winning the SXSW web award in early 2007, to 2009's explosion that is still underway.
Source: RAAK