Media news
In this edition of our media wrap; The Australian digital subscribers receive Wall Street Journal, Cricket Australia's broadcast partnerships in North America, Adult Swim on 9GO!, Luxury Escapes launches print quarterly, News Corp partners with Seek, Instagram hits 500 million monthly users, and Viceland to launch on Australian TV.
The Australian digital subscribers receive The Wall Street Journal
Via a content agreement between the two News Corp publications, digital subscribers to The Australian will also now receive digital editions of The Wall Street Journal.
"I'm proud to be announcing such significant added value for our members," says The Australian CEO Nicholas Gray.
"It ensures our members receive the best, most thought-provoking and credible reporting in the world."
The inclusion is being promoted by a campaign tagline 'what happens there – matters here' across print, digital and social.
Cricket Australia signs broadcast partnerships in USA and Canada
Cricket Australia has announced details of broadcast partnerships in the USA and Canada, particularly to boost the KFC Big Bash T20 League.
In the US, Cricket Australia has renewed all rights with longstanding partner Willow for another five years. US subscribers of Willow will also have accest to stream content at cricket.com.au
Furthermore, NBC Sports Network will showcase 10 BBL matches, a weekly match of the round live, and delayed coverage of all BBL finals matches.
NBC Sports network is in nearly 85 million US households as part of basic cable packages.
In Canada, Cricket Australia has signed a new five year partnership with Asian Television Network, who will hold excusive rights to all men's and women's international matches plus BBL and WBBL. ATN subscribers will also have access to stream games on cricket.com.au
"The US and Canada markets are crucial to the growth of the game globally. The addition of NBC Sports Network is a watershed moment," says Cricket Australia executive general manager of media, communications and marketing Ben Amarfio.
"It is the first time Australian cricket will be available to such a broad mainstream audience."
Adult Swim finds a home on 9GO!
Adult Swim, Turner's popular source of young adult animated comedy has made a syndication agreement with Nine.
Nine's 9GO! channel now hosts a weekly one hour block of Adulst Swim programs every Sunday evening.
Hit shows included will be Aqua Teen Hunger Force, Harvey Birdman, Robot Chicken, Squidbillies and The Venture Bros and Rick and Morty (pictured).
"Adult Swim is an iconic brand that continues to challenge its audience with a subversive and irreverent brand of comedy," says Hamish Turner, Nine's director of Acquisition.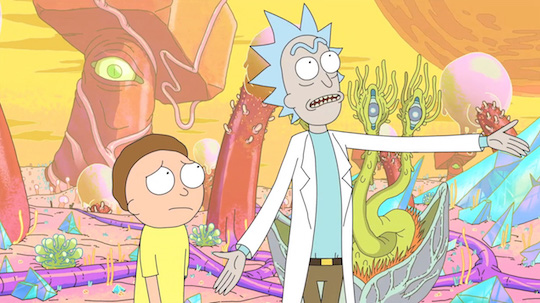 Luxury Escapes launches quarterly printed travel newspaper
Online travel business Luxury Escapes has launched Travel Post, a new quarterly print publication which will expand the brand's content marketing strategy.
Produced by Hardie Grant Media, the 16 page tabloid will be distributed to cages and hotels countrywide, hoping to inspire Australians to travel more.
With a circulation of 30,000, it will feature curated content that has performed well online.
"When it comes to sell-through and travel space, content is king," says Blake Hutchison, general manager of Luxury Escapes.
"We've seen it work for our hotel packages. Now we're applying the approach to brand activation. Luxury is now more affordable than ever, so our content will certainly focus on higher end experiences."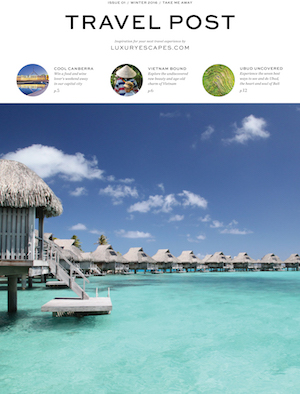 News Corp and Seek announce partnership
News Corp and Seek have announced a commercial alliance aiming to create a market leading employment solution.
Under the agreement News Corp Australia sales teams will offer customers a Seek employment listing with every print advertisement booked.
News Corp Australasia's digital properties will link to Seek job sites.
"Research shoes that a combined print and digital campaign delivers strong employment advertising and ROI," says News Corp Australasia's executive chairman Michael Miller.
"Today's announcement is part of a broader strategic initiative for news to become the trusted partner to small and medium sized enterprises."
Instagram's growth figures
In late June, Instagram announced it had reached 500 million monthly users and 300 million daily users.
Other stats released solidified the platform as a global phenomenon, with 80% of users being from outside the USA, and:
Monthly users has doubled in the past two years,

over 95 million photos and videos are shared daily on average, and

posts get 4.2 billion likes per day on average.
–
Related: Instagram recently launched a new set of business tools for brands »
–
Viceland to launch on Australian TV via SBS partnership
Global youth media company Vice has partnered with SBS to bring Australians a new lifestyle and culture channel in late 2016.
The new channel will be owned and operated by SBS and feature the best programming from Viceland, the US free-to-air channel.
"This is a unique partnership that will help catapult VICE further into the consciousness of young Australians," says Michael Slonim, Vice Australia MD.
"SBS shares our storytelling sensibilities and curiosity about the world."
* * * * *
For the latest opinion and insight on Australian brands and campaigns, purchase a subscription to Marketing
* * * * *