A career in curiosity – from regional radio to marketing magic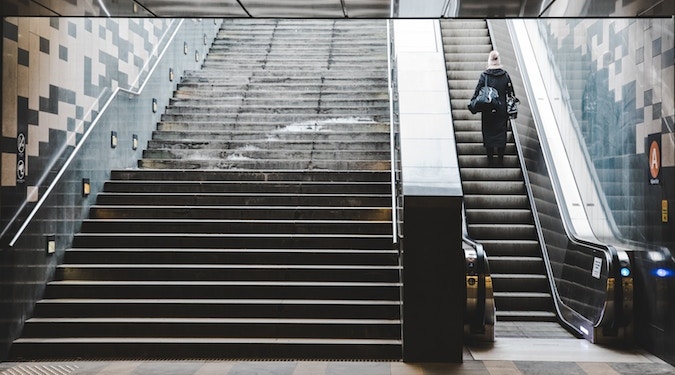 Jac Phillips shares her career highlight reel and inspires with more than a few lessons she's learned along the way.
This article originally appeared in The Dream Issue, our October/November 2018 print edition of Marketing magazine.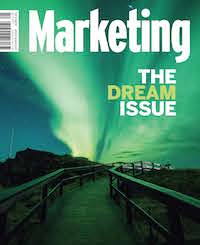 I have had 16 different jobs in seven different industries, working in five different countries, which means I have said 'yes' many times to things about which I didn't know much (or anything).
Taking career risks is something I know well. And on reflection (thanks to having many years of examples to reflect on) the risks I took had nothing to do with me being a daredevil, they were quite simply because of my curiosity and this belief I had that you don't achieve your dreams by playing it safe.
My first job was in commercial radio. I was 17 years old living in a town of just 60,000 people in New Zealand. I had almost finished my last year of high school so was pondering my future and I didn't know what to do:
Should I be the first in my family to head to university to do… I don't what?
Should I follow many of my friends and go travelling for a while… not sure where? Or,
Should I just get a job and start earning money while I think about my future?
Typical of my age, I loved music – a wide range but especially current, and I spent a lot of time listening to songs being played on the local commercial radio station as there were no iPods, Spotify or  internet. It was the '80s: the Dark Ages!
I really liked the personalities on radio – they sounded fun, they loved their city and they talked positively about it, they clearly loved people and they knew a lot about music. But, most of all, they got paid to talk.
This was something I was good at. Could I get paid for doing something I loved? Could I get paid to do something I got told off for doing at school?
I went to my father. I told him I wanted to work in radio because I thought I may be good at it, but I had no experience and there weren't any women on air. He said, "Go and speak to the radio station; you can learn and they should have women." So I did.
The radio station told me to start practising in the spare studio and maybe one day I'd get a chance. I did this; I also got a voice coach and started to learn how to pronounce Maori place names correctly. I practised by night (school by day) and a few weeks turned into a few months. Then one night I told my mother I was going to give it up as I probably wouldn't ever get on air. The very next night the program director called and asked, "How quickly can you get to the station to fill the midnight to 6am shift?" It was 11.50pm.
And there started my first career in commercial radio. I loved it.
The dream came true and after a couple of years I left New Zealand to follow my ambitious parents to Perth with the expectation of working in radio in Western Australia – my confidence told me I would get work in the bright lights and big city of Perth. But alas, I had a thuck NZ accent and wasn't quite what Cool FM was looking for. I hadn't even noticed, wasn't even aware.
Straight to the country for me, so up to the regional town of Geraldton I went (population circa 25,000) and half the size of the small town I had just left in NZ.
It was here I learned about resilience and adaptability. Resilience because I didn't sound like everyone else. I didn't fit in. The locals didn't like me much and they weren't particularly forgiving. So I figured out if I was to survive (not just keep my job, but actually live to tell the tale) I needed to change my vowels and sound more Australian, which I worked hard at and soon started to sound slightly better.
The Geraldtonians appreciated my efforts and after a bit I could even trick some people into thinking I wasn't a Kiwi until I had a few drinks and/or was around other Kiwis and I would soon slup back into the NZ accent.
Another two years on and with ambition burning it was time to find the next adventure. So off I headed to the largest town in the West, Bunbury, and my radio career continued. This time I learned about taking on opportunity. When the sound engineer left suddenly I was asked to start making the ads. I called on my father again and said, "I can't be a sound engineer, I have never worked a 16-track desk before."
His response? "If you haven't done it before how do you know you can't do it?"
I spent the next two years juggling an on-air role with making the ads. And I became good at it. This taught me such an important lesson: you don't know what you don't know, so always give it a go! The next move was to follow the radio announcer boy I had fallen in love with. He was talented and had secured a role in Canberra doing the breakfast show; so off we headed and it was in the nation's capital I discovered marketing was my true passion.
Joining AMP in the 1990s as the sales unit marketing coordinator, my purpose was to help the 20 financial planners (average age being 58) move their customer records onto a computer database and introduce them to telemarketing.
It was a fun gig, they indulged the bubbly blonde and her wacky ideas and it wasn't until some years later I realised their client relationship model was in fact the purest, most effective form of marketing. It wasn't efficient, but building and maintaining deep relationships with their clients was effective and is still today something we all strive for in any industry.
The learning this time: sometimes the new way of doing things isn't always the best way of doing things.
From Canberra I joined a relationship marketing agency in Sydney and led the telemarketing and fulfilment division – my role was to ensure we had skilled staff who were capable talkers on the phones and capable packers of direct mail in support of the client accounts we managed. Here I learned about authentic leadership. I worked for an amazing man who started every day with 'happy Monday', or Tuesday or whatever day it was.
John was the most intelligent and people-loving person I think I had ever encountered. He took the development of his staff (both personal and professional) very seriously and invested immense amounts of time and money in his people. He set up a university within the agency, which we attended two nights every week. I completed my ADMA (Association for Data-driven Marketing and Advertising) certificate the other nights.
He taught me that building positive relationships with others was the key to success. He taught me that most people get up every morning wanting to do their best and it is our role as leaders to enable this.
What a great foundation for what was to come: marriage! Our first child, a move back to Perth and then along came our second child. I started doing a little bit of marketing consulting at home with the infants so I could keep myself 'in the industry' while I juggled motherhood, by far the hardest job I have ever had (but also the most rewarding).
I started to get itchy feet after a couple of years so actively sought out the next career adventure: Singapore.
I was curious about living in a different place and Asia fascinated me. Another marketing agency, a leadership role and the biggest learning: self-awareness. Just because others speak English doesn't mean they do things the way I do. Just because they hear me doesn't mean they understand me. I was working with predominantly Chinese staff, all 10 times smarter than me.
Culturally, we were worlds apart and I learned this quickly when we were preparing for a big pitch to a key client.
Working on it for a good few weeks before the presentation, I thought it was clear what we needed to do and my explanation of this had been understood. Just two nights before the pitch, however, when I suggested we do a run through and they hadn't done anything we had discussed, it dawned on me I would need to change my style. Less talking, more listening and definitely more checking in.
One year almost to the day of taking the role in the agency in Singapore I was made redundant.
Shock.
I never saw that one coming and I had four weeks to find my next role before my young family and I would have to leave Asia. Thankfully, my new network proved useful and I moved on to a marketing role at IBM in Singapore, learned about technology and also how a large US multinational operates globally. I had a Thai boss who reported into a Chinese boss who reported into an Indian boss. Each had different styles of leadership and I learned so much from all three.
Returning to Australia in 2005, my career in marketing banking and financial services commenced. I spent almost 10 terrific years with ANZ in Melbourne and loved the three different roles I held in that time. The bank restructured a few times, so resilience and adaptability were again needed. I worked hard, used creativity at every opportunity to solve marketing and business problems. I was grateful for the bank's investment in me doing my MBA and ensured I used those learnings to help grow the people and areas I was in. Since then, I ran the marketing department for the Bank of Melbourne for three years and now I am in my current, most challenging and most rewarding role as head of marketing at the awesome global payments technology company Visa.
Here's what I have learned along the way:
Tenacity – if I wanted something, I went for it. I didn't let doubt stop me, despite having had plenty of doubts.
Self-belief (or maybe it was naivete?) – I never let my gender, my lack of tertiary education (until more recently), my small-town NZ upbringing, my funny accent and my real lack of experience ever stop me from having a go.
I have made mistakes, heaps of them! – some were slightly costly to the organisation, some were slightly costly to my personal brand, but I came through. I wasn't curing cancer, so on a scale of 'a little muck up' to 'a major balls up', thankfully I really didn't make too many of the latter. You need to learn and you do this from experience, better to have given something a go and learned from it than not.
Best career advice?
Always display good manners, be humble and gracious, ask questions, curiosity is a mind evolving.
Don't stress about things, they always work out. Unless you are saving lives, high stress isn't useful; however, energy and adrenaline are positive and you should use them to your advantage.
Stay healthy. Eat well, sleep well and exercise. It's a jungle out there and you need to be able to fire on all four cylinders. Balance is critical – all work and no play is dull and likely to see you with regrets later on in life. All play and little work is likely to cost your future… and your brain cells!
Be consistent. This can be the hardest part – you need to display the good manners, the curiosity, the graciousness, the calmness every single day. Not just when you're trying to impress.
Back yourself, especially if you're female or not from an Anglo-Saxon background. Doubt gets you nowhere. Ask for help every single day; ask for experience, ask for a job.
…and finally, always remember you don't achieve your dreams by playing it safe. So go take a few risks.
* * * * *
To purchase a copy of the latest issue, or a subscription to Marketing magazine, visit the online shop »
* * * * *
More from Jac Philips:
Image credit:Bence ▲ Boros