No gold rush: insights-driven maturity will continue to evade in 2019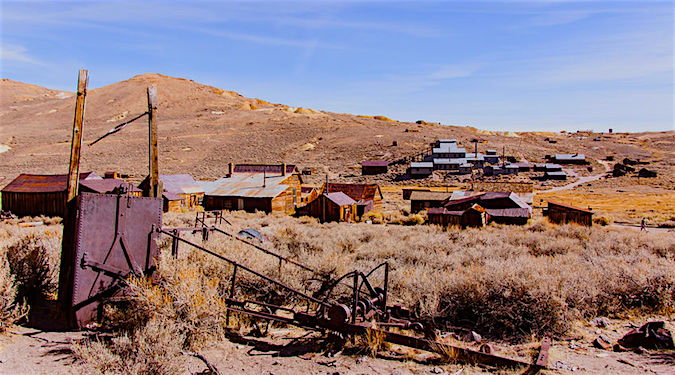 A majority of brands are still unable to extract value from their data at scale and drive true results. That's unlikely to change in 2019, according to Forrester predictions.
In the coming weeks, Marketing will cover key 2019 predictions from Forrester, exploring technology, leadership, CX and culture changes for the coming year. This week, the spotlight is on business insights and data.
As many companies make progress to becoming data driven, true insights-driven maturity will still evade many, according to Forrester's 'Predictions 2019: Business Insights' report.
The majority of enterprises, it says, are still unable to extract value from their data at scale and drive business results.
The report offers five predictions for 2019:
The data economy is no gold rush – most data sellers and self-serve marketplaces will fail.
Storytelling skills will drive a quarter of hires and promotions of insights professionals.
The mad dash for derelict dashboards will end – firms will discard more than half.
Ambient data governance will take the trauma out of old-school governance.
A quarter of firms with data lakes will adopt data fabrics to revive big data dreams.
Maturity
Fifty-seven percent of global data and analytics decision makers are still at the early stages of their insights-driven business transformation, according to Forrester Analytics. This puts them in the 'beginner' maturity segment. Only 8% demonstrate advanced insights-driven competencies.
Advanced firms excel in key competencies like a sound data strategy, agile insight processes, modern data technology and an upskilled insights workforce.
Selling data won't work
In 2019, there will be a shift in the way firms that commercialise their data will provide insights to buyers.
At present, 47% of these services report commercialising their data in multiple ways:
49% sell raw data directly via download or file transfer
38% sell applications that enable users to see trends and insights in the data, and
30% share data with strategic partners through a data co-op.
Starting in 2019, this will change. Forrester predicts more firms will deliver insights either directly as incremental services offerings, or indirectly through external data and services partners.
"Most efforts to simply 'sell data' will fail. Understanding the right use cases, identifying the target audience and delivering a new product isn't easy, but collaborating with partners to bring insights to market will prove more successful," writes Forrester.
Storytelling
Data storytelling that drives decisions gets results, and advanced firms will prioritise growing this capability. It's not just about the data – storytelling requires soft skills that many don't associate with analytics work.
Forrester continues, "In 2019, forward-thinking forms will act on hiring and also on growing and retaining storytelling talent through training. They'll be out in front of a global trend that focuses on soft skills for high-value insights roles such as data analysts, including persuasion, social influence and creativity."
Ambient data governance
Ambient data governance is described as deploying self-service intelligent technology that governs and stewards data in-stream during data gathering and preparation. It enables the continuous management of data quality, resulting a more contextual, 'ambient' data stewardship.
Forrester is hopeful that ambient data governance will prevail as a strategy to automate and intelligently scale data policy deployment while learning and adapting policies based on data consumer interaction. "This way, data curation simply aligns with data consumers' current activities rather than disrupting business as usual."
Virtual data lakes
The once-popular 'data lake' approach can quickly get out of control, says the report. The concept – plumbing data from numerous enterprise applications and pouring it into a data lake so that multiple enterprise users can use it for business intelligence and machine learning – is like a "pristine lake fed by a couple of babbling brooks and a few swimmers."
The problem? "Scale it up to hundreds and thousands of data sources and users and now you get a lake fed by hundreds of streams with hundreds of swimmers."
Forrester recommends a data fabric, enabling firms to access data from multiple sources for real-time applications including data lakes.
"In 2019, enterprises that have already implemented data lakes will take the next logical step and adopt data fabric technology to power virtual data lakes. These virtual data lakes will provide logical access to existing data lakes and numerous other unaccessed data sources."
More Forrester predictions for 2019