ACCC launches consumer rights awareness campaign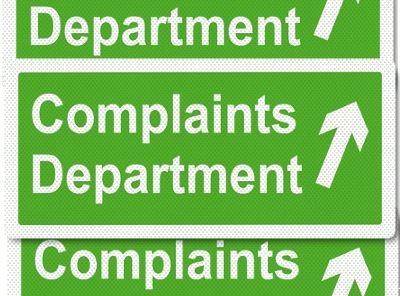 The Australian Competition and Consumer Commission (ACCC) kicks off a consumer rights media campaign today aimed at correcting widespread confusion among consumers about what to do when a product or service they buy turns out to be not quite right.
90% of consumers are confused about what to do with a faulty or incorrectly-advertised purchase, says the ACCC, and the campaign is a direct response to these figures found in the 'Australian Consumer Survey 2011'.
Australia-wide 'Consumer Guarantees' lie within Australian Consumer Law, and apply to products and services whether they be online, in store, second-hand, or on sale. "We now have a single national law so that no matter where you shop in Australia you have the same rights to a repair, replacement or refund for a faulty product or unsatisfactory service," says ACCC chair, Rod Sims.
"If products don't work as promised or don't work at all you have rights as a consumer regardless of whether you bought it online, in a shop, full-price or on sale."
On the other side of the counter, almost a quarter (24%) of businesses have no understanding of their post-purchase obligations, and only 13% are aware they must honour guarantees and warranties.
The media campaign launched today, 'Repair, replace, refund', will include radio and online advertising directing consumers and businesses to australia.gov.au/consumerrights to find out more information about their rights and obligations, and to advise when a repair, replacement or refund is appropriate.
An ACCC spokesperson tells Marketing this is its first radio campaign the ACCC has run for quite some time, and the first time radio has been coupled with online.
As well as running on mainstream metro and regional radio stations, the radio ads will include specific targeting to people from non-English speaking backgrounds. For example, ads in Cantonese and Greek will run on radio stations in those languages, among others. Additionally, indigenous Australians will be targeted through SBS National.
The web advertising will run on popular online shopping sites such as eBay and Lassoo, as well as price comparison sites.