Ad growth downgrades: 2012 to close at 0.1%, 2013 down to 1.5%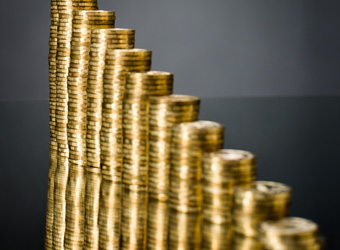 Growth in Australian ad spend looks set to close the year at a paltry 0.1%, after earlier forecasts of 0.7% were downgraded.
ZenithOptimedia's December report forecasts takings of $12.4 billion for 2012, while issuing a downgrade due to a week fourth quarter in which Christmas retail spend is expected to falter.
The media agency also downgraded forecasts for 2013 from 2.4% to 1.5%, to hit $12.6 billion. The market is expected to pick up thereafter, forecast to reach $13.3 billion by 2015.
The relatively healthy economy, compared to global markets, has not translated into a strong performance in the ad market for 2012, the report notes. "The economic picture is bolstered by the resource sector, and that is not a big advertiser."
Looking ahead, the strongest performers will be cinema and online, with cinema to grow 12% this year and 8% next year, and online to jump 17.1% and 14.9%.
Outdoor will also grow, by 2% both this year and next, as will television (up 0.4% and 1%) and radio (up 0.3% and 2%).
The fortunes of print will continue to decline, with newspapers expected to drop 11% this year and 9.5% next year, and magazines to decline 14% and 9.7%.
Meantime, the global market is expected to rise by 3.3% in 2012 to $497 billion, and by 4.1% in 2013, to $518 billion. Looking further ahead, the industry is expected to expand by 5% in 2014, and then register an additional 5.6% gain to reach $574 billion in 2015.
Globally, television is expected to hold steady at just over 40% of all media spend, with growth from $198 billion in 2012 to $226 billion in 2015.
Online media is forecast to grow by 18% this year and 19.8% next year, and by 2015, it is expected to account for 23.4% of the market, or $132 billion.
Newspapers, on the other hand, are expected to contract from 18.9% of the market to 15.9%, or $90.1 billion, by 2015. Magazines will also drop with sales predicted to slide from $43.2 billion to $41.6 billion.