Amazon takes on music market with iTunes style service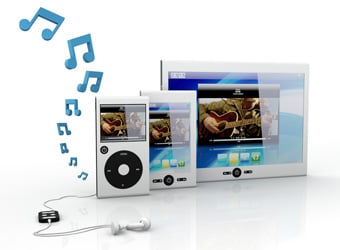 Amazon is set to take on the might of iTunes, having struck deals with the four major US record labels in order to offer a micro-payments download and cloud storage service.
According to Marketing UK, the deals will bolster Amazon's current online music service, which allows users to upload tracks to a cloud music service, putting the ecommerce giant in direct competition with Apple's iTunes.
Reports claim that Amazon will roll out the service in July in the US, with Europe to follow shortly. Details released hint at the service adopting the iTunes style model, where users will be able to purchase and store songs on Amazon and access them across a range of devices, rather than a streaming, monthly-subscription style model adopted by Spotify and other similar services.
A premium cloud storage service will also be offered, with users who buy music through Amazon's store given a certain amount of free storage and an annual fee charged to those who want more storage.
The record label deals with Universal Music Group, Sony Music Entertainment, EMI and Warner Music Group, means the service is likely to offer the 'scan and match' service offered by iTunes to match a user's music collection across devices, Marketing reports.