Aus marketers differ to US, UK in mobile search budget split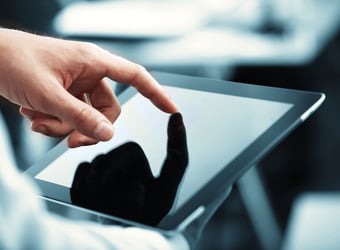 Australian marketers are investing more in search advertising than ever before, says digital advertising management firm Marin Software's quarterly report on global online advertising trends, which finally includes data specific to Australia.
With international advertisers reaching record levels of investment in search on tablets and smartphones during the final quarter of 2012, the report discovered that Australian advertisers allocated their spend equally between the devices. Advertisers in the UK and US markets favoured tablets over smartphones, reflecting consumer preferences, but it was Australia who had the highest percentage of clicks from mobile devices, with a combined 26 percent from smartphones and tablets.
With impressions trumping the click volume, Marin found that paid search click volume rose 34%, with a 65% increase in impression volume. This suggests that while Australian advertisers are spending more on search advertising, "there is still vast opportunity for them to optimise their SEM campaigns," says Nick Gill, managing director, Marin Software Australia.
"Finally Australian marketers can benchmark their campaigns against local spends and underrepresented channels," he adds.
In another interesting discovery, Marin's data indicates that the average click-through rate in Australia for campaigns on smartphones is on par with that of desktop computers in a unique trend to what is happening globally.
Australia has also experienced a higher average CPC than its global counterparts in click-through rates from Facebook. In this instance the social network is viewed as a cost-effective alternative that  when pitted against traditional search and display.
The full report can be downloaded here.