Aussies scoop 10 PR Lions, MJ Bale campaign a standout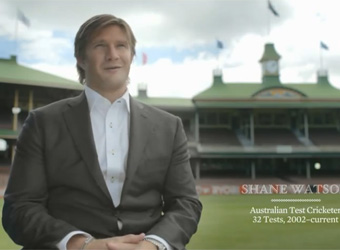 Australia has scooped 10 PR Lions from a pool of 69 winners, with Whybin TBWA Tequila Sydney and Naked Communications winning gold on day two of the 59th Annual Cannes Lions International Festival of Creativity.
The result is an impressive build on last year's seven gongs for Aussie agencies in the PR category, which was taken out by Clemenger BBDO Melbourne with the Grand Prix awarded for their 'Break Up' campaign for NAB.  This year the Grand Prix was awarded to JWT San Juan for their 'The Most Popular Song' campaign for Banco Popular de Puerto Rico.
While it didn't win the top prize, Whybin TBWA Tequila Sydney's campaign for MJ Bale, 'Grazed on Greatness', was a standout of the category winning two Gold and one Silver Lion. Naked Communications' 'Steal Banksy' push for Art Series Hotel also took out Gold.
The PR category received 1130 entries, up 38% from last year. The jury, chaired by Gail Heimann, Vice Chair of Weber Shandwick, shortlisted 134 and went on to award 20 Gold, 22 Silver and 26 Bronze Lions bringing the total number of winners in the category to 69.
Advertising agencies again dominated, outnumbering PR agencies in their own category. Australian agency One Green Bean was one of the few PR agencies to take home a gong, winning Bronze for its work on the Pacific Brands 'Search for Australia's Well Worn Volleys' campaign.
The full list of Australian winners included:
Gold:
MJ Bale, Whybin TBWA Tequila Sydney, 'Grazed on Greatness' x 2
Art Series Hotels, Naked Communications, 'Steal Banksy'
Silver:
MJ Bale, Whybin TBWA Tequila Sydney, 'Grazed on Greatness'
7-Eleven, Leo Burnett Melbourne, 'BYO Cup Day'
Bronze:
Coca-Cola South Pacific, Ogilvy Sydney, 'Share A Coke'Reckitt Benckiser, Euro
RSCG Australia, 'Sponsor the White House' (two Bronzes)
Pacific Brands, One Green Bean, 'Search for Australia's Well Worn Volleys'
The Reach Foundation, DDB Group Melbourne, 'Open Book Project'