Australian-made advertisement wins Doritos' Super Bowl competition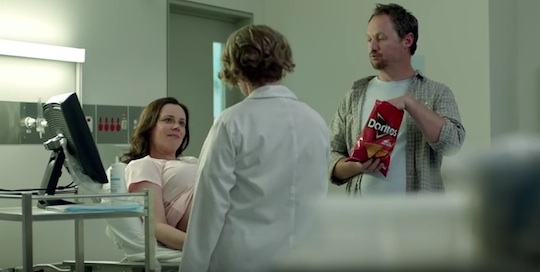 A Doritos spot has become the first Australian made ad to air during the iconic Super Bowl broadcast.
The commercial, 'Ultrasound,' is a collaborative effort between Cummins and Partners and the creative team of Mr Smith.
The commercial was created for the Doritos 'Crash the Super bowl' competition, which received 4500 entries from across the world. The commercial is one of two selected to air during the half time break at Super Bowl 50 – one of the biggest advertising events of the year with an audience of over 100 million people.
The commercial is the clear winner if social media sentiment is anything to go by. Since being shortlisted, it has received over 60 million views online and 1.5 million social media shares.
Cummins and Partners executive creative director Ben Couzens said the unique opportunity to write a script for the Super Bowl was too good to pass up.
"Having an opportunity to write a Super Bowl script isn't something that comes up very often down here in Oz so when Pete came to us from Mr Smith and asked us to write him a script for the competition, we obviously jumped at it," says Couzens.
Mr Smith executive producer Helene Nicol said the success of the ad can be attributed to the right people working together to bring the concept to life.
"Our mantra is Make it Happen. On Ultrasound, it was simply a matter of bringing together the right people and giving them the resources needed to bring a big idea to life," says Nicol.
The Super Bowl is one of the biggest events of the year for the advertising industry. The ads receive a large amount of hype and in some instances create more conversation than the game itself.
Large budgets usually means high profile celebrities and special effects are widely used, creating something different to the norm.