Coca-Cola launches ice tea brand with multi-million dollar campaign
Coca-Cola has announced the launch of a new ice tea brand, Fuze Tea, supported by a multi-million dollar marketing push.

The range will comprise of five different tea types and flavours, which include wild raspberry and hibiscus, summer mango and chamomile, juicy peach, crisp apple and lemongrass and zesty lemon.
A multi-channel marketing strategy will accompany the launch and in the coming months Coca-Cola will launch a series of marketing initiatives including a TVC, high digital media presence and PR.
A large component of the marketing strategy is a partnership with Channel 7's popular cooking show, My Kitchen Rules, which will include full integration across the show's platforms.
As part of the integration, Fuze will be used as the 'welcome drink' for contestants when they host their instant restaurants at their homes. Additional product placement will feature on the show as the season progresses.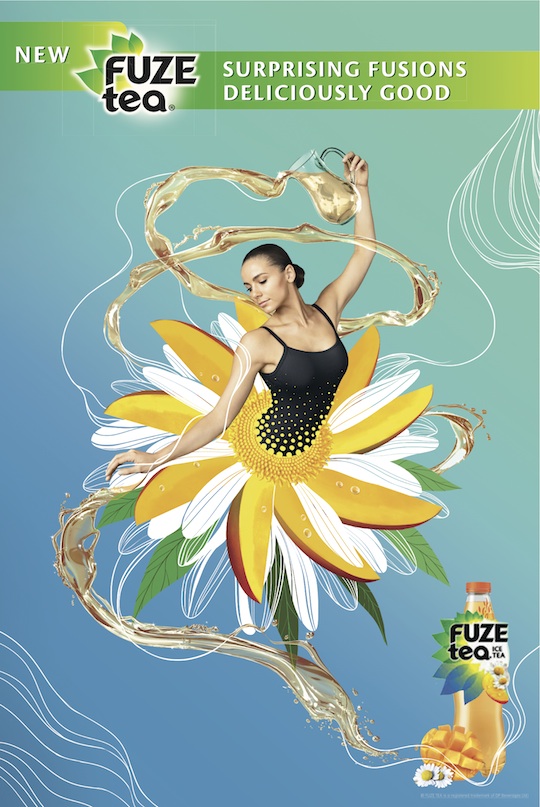 Coca-Cola South Pacific brand manager Emma Harper said the product is an exciting opportunity to breathe new life into the category.
"Fuze Tea is an exciting brand that we are delighted to bring to market in Australia. We see a big opportunity to breathe some new life into the category and offer consumers a genuinely new proposition with new flavours and fusions that will change the way they think about iced tea," says Harper.
Fuze aims to celebrate 'surprising fusions that are deliciously good,' as part of the brand's strategy to shake up the category.
The strategy, particular the concept of My Kitchen Rules contestants enjoying the drink around the table, continues Coca-Cola's push to position its products as the drink for social occasions.
"We look forward to seeing consumers embrace the brand and its proposition. Over time, we'd like to see Fuze Tea at the heart of social occasions, associated with relaxing and good times with friends," says Harper.
Fuze will initially be offered in 350ml and 1.25L bottles at grocery stores and petrol stations. In addition, the fountain peach flavour is available at McDonald's and Hungry Jacks Australia.