Award-winning 'Remote Control Tourist' moves into second phase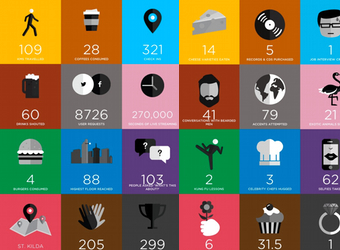 A campaign for Tourism Victoria involving two tourists with cameras strapped to their heads taking live directions from online viewers around the world has won the IAB's latest Creative Showcase award for ClemengerBBDO Melbourne, and has now entered a second phase to promote the Australian Open.
The campaign, which has garnered global media attention, involved four 'remote control tourists' wandering the streets of Melbourne for five days, streaming footage to the web, where viewers could give directions on what they should do. The footage was recorded and pictures were taken. It even involved a marriage proposal. The campaign's second leg revealed that six tennis balls are hidden in the videos and images on the website, with entrants challenged to find them all to win an Australian Open experience.
Marketing has found five out of six and is stumped.
Here's the highlights package of the five-day tour:
http://www.youtube.com/watch?v=a-CYlsDlNu4&feature=share&list=PL2r0ptqQ1wBCvZ4JZJKKxrgC_Rv4_MBPT&index=76