Becoming inbound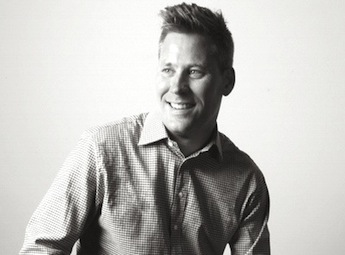 If you want to generate a return on your online marketing effort you can devise all sorts of metrics but in the end there is really only one way to do it. Your brand needs to become relevant to your customers. The marketing author, speaker and blogger Seth Godin put it like this: "Real permission [marketing] works like this: if you stop showing up, people complain, they ask where you went." In other words you need to develop an inbound marketing approach.
Marketing that just focuses on grabbing people's attention doesn't work as effectively as it once did. The media landscape has changed. The customer is in charge of the media they see and how they see it. They are skipping, blocking and turning off ads. Permission marketing, or inbound marketing, is different. It is about developing a relationship with your market, seeking their permission to communicate with them, and using data to make those communications as timely and relevant as possible. It's about generating value for your customers.
The majority of brands are not used to thinking in this way. They are used to being big and loud, and getting lots of attention. It's not easy to focus on the customer when the company culture has been developed around the brand story. But in today's environment it is necessary. So how do you do it?
A good place to start is getting to know your customers. Social media analytics tools like Radian6 can give marketers incredible insight into what their customers are saying. This information can be used to develop a content strategy that is engaging and consistent across social media, websites, blogs and other digital touch points. Once your market is engaged you can offer something in exchange for their data, and you can then use this to surprise and delight them. You build their trust and in return, you will be rewarded.
Any kind of brand can become inbound focused. In the US Oreo cookies created a social media campaign, celebrating their 100th birthday, that generated over five million Facebook 'Likes' and lifted the engagement numbers by over 100%. The content they created was so interesting that the media began to write about it, which ended up generating over 231 million media impressions. There are many more stories like this. When a brand's marketing and management teams 'get it' the results can be amazing.
If you are a business leader, what is important is to understand is where the conversations are taking place and develop a view of the potential opportunities. If you don't have a Facebook or Twitter account, get past your fear, or put aside the thought that it will be a waste of time and dive in. Develop an opinion and listen to your market.
The world is changing. The companies that will win in today's digital environment are the ones who know their customers the best and communicate with them effectively. If your company has developed a culture around the more traditional outbound marketing approach then becoming inbound marketing-focused will not happen quickly. But it may just be the catalyst for the change you have been looking for.