Brain trust: Is disruptive advertising dead?
Three industry experts respond to the question, "Is disruptive advertising dead?" in the latest edition of our regular Brain Trust, this time on the theme of 'disrupt'. 
Ash Farr, CEO, McCann Australia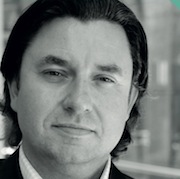 Disruptive advertising is not dead, but your brand will die without it. That's because disruptive ideas are the new norm in advertising. In today's environment of media fragmentation and multi-screening – where you can't just buy eyeballs anymore – you have to disrupt or you'll be ignored.
As consumers, we are now wired to look for disruptions – it's what excites us and it's what engages us. Constant brand launches, product iterations and technological advances have conditioned us to take incremental innovation as a given. No one ever said, "I love that it is now 10% better." In the same vein, Triple Choc Tim Tams are not a disruption. True disruption creates excitement. The disruptive innovation that has transformed our lives is the ultimate proof point. Think Facebook, iTunes, Spotify, Netflix, Uber, Dyson, Sonos, Tinder, YouTube. It's interesting to note that most of these successful companies were not the first to market – they became the dominant players through disruption. Did I forget to mention Google?
As far as disruptive advertising goes, Coke's 'Share a Coke' campaign is a great example. It was disruptive because it was highly engaging and participatory, and we'd never seen anything like it when it launched. However, attempts to repeat this and make 'Share a Coke' a platform were less successful because repetition is not disruptive.
Our own 'Dumb Ways to Die' was disruptive, the original 'Compare the Meerkat' campaign in the UK was disruptive, as was the work for the Shreddies breakfast cereal brand in Canada, which took the same squares of wholegrain wheat and repackaged them as diamond-shaped. Pure genius.
Jaguar's recent high-wire stunt in London, in which a stuntman drove the latest Jaguar XF on two 34-millimetre diameter wires suspended high above the River Thames, is also disruptive advertising at its best.
Disruptive doesn't need to have tangible value, but it does need to shift attitudes or behaviour and ultimately make the brand more relevant.
The message? Be disruptive or face a slow death.
Ben Sharp, managing director Australia and New Zealand, AdRoll
The current blend of Mad Men and Math Men in advertising is allowing disruption to flourish, more now than ever.
Consumers expect brands to be highly engaging and provide them with personalised content directly. The marketers' challenge is to keep content disruptive, but not interruptive. Encouraging your audience to participate with your message, and not actively avoid it, is not an exact science, but with a combination of knowing your customer (or potential customer), understanding timings and excellent creative, it is achievable.
In this era of unprecedented technology development, marketers need to understand what technology to use in order to keep a competitive edge. Consumers are no longer spending all their time on a dedicated device. Reaching these customers across devices with greater levels of efficiency and scale will only become more important, especially as native advertising continues to evolve.
We're constantly seeing new business models emerge to disrupt the ad space, through blending tech with highly targeted messages and creative to the right person, at the right time in the right context. Offline media channels such as TV, radio and outdoor will start to have more of an influence and heavily disrupt their markets. We're already seeing some grumblings here, with some agency trading desks starting to investigate these options.
The traditional offline media owners will most likely resist this for as long as possible – we initially saw a huge reduction in CPMs (cost-per-milles) online with the development of new technology and greater levels of transparency. An open auction format such as RTB (real-time bidding) would significantly impact offline business models. This is absolute disruption – potentially not all that positive initially.
Marcos Kurowski, vice president and managing director, SapientNitro Australia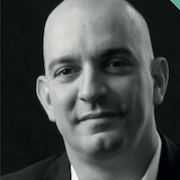 Disruption has never been more important and it's being fuelled by technology. Consumers – people like you and me – are becoming desensitised to the relentless barrage of 'advertising' we are constantly exposed to. Attention spans are shorter, and consumers when given the choice will often skip ads altogether. Some brands have tried to combat this through one-off disruptive ads, viral videos or even crazier stunts.
But those brands that have really nailed marketing themselves in the digital age have done so because they've recognised three things: traditional advertising is dying, disruption is a long-term strategy and it's being fuelled by technology. Technology is key here; brands that have embraced technology are leading their categories in the most innovative ways. For example, Nike disrupted the entire sporting category through the creation of the Nike Fuel Band – moving from a brand selling sportswear and shoes to a brand that is now symbiotically tied to tracking people's fitness and lifestyle. It's resulted in more sales for Nike and created a brand at the forefront of health and fitness.
Apple has similarly always recognised the importance of technology in disrupting the marketplace, moving from selling well-designed computers to the creation of iTunes, which has evolved into an entire ecosystem, allowing millions globally to buy, sort, share and listen to entertainment across multiple devices.
It's not just 'sexy' brands that are embracing technology either. The latest disruption is happening to the car insurance industry. Companies are now installing devices in customers' vehicles that monitor driving behaviour. Drive well and your premiums are lower; drive badly and you pay more. Again, more policies are sold, because technology is allowing for a much more personalised insurance rate.
My advice for brands: embrace disruption through technology because that's when you'll find things get interesting.