.brand opens for applications, but it'll cost you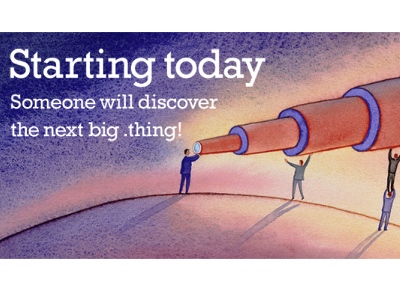 Today marks the day that the Internet Corporation for Assigned Names and Numbers (ICANN) opens applications for new generic top-level domains (new gTLDs) – a system that will enable domain name owners to insert a brand name or generic term to the right of the dot.
The move, described as a landmark change in the history of the internet, creates an entire domain name suffix like .com but one that can further personalise and streamline internet addresses, particularly for brands.
But brands hoping to capitalise on this opportunity will pay a high price. Applicants will fork out US$185,000 to apply and an annual fee starting at US$25,000 to maintain the domain.
Interested parties will be required to go through a stringent application process with statements of what the proposed suffix will be used for, financial viability plans and demonstrations of ability to administer the new domain part of the process.
According to CEO of ARI Registry Services, Adrian Kinderis, brands who opt to apply for one of the new domains stand to gain substantial benefits from setting up their own domain.
"A .brand new Top-Level Domain will deliver improved trust, leadership, customer engagement and message recall by providing a direct connection between the customer and the brand experience online," Kinderis says.
"The rapid growth of ecommerce and online retail also complements the move to a .brand domain name. For example, in the near future we may see short, relevant and memorable domain names such as iphone.apple, creditcards.hsbc and shoes.nike."
Looking at the 400 expressions of interest ARI Registry Services has received across its global client base, the firm predicts the strongest level of interest will come from the private sector, especially IT and financial services.
Almost two thirds of applications are expected to come from brands, around one third from entrepreneurs seeking to profit from generic terms like .shop or .hotel and much of the rest from governments or groups wanting to represent their city or region online with a geographic TLD like .sydney, .paris or .tokyo, according to analysis of these clients.
The closing date for applications is April 12 but applicants must begin the process by late March in order to be included in the first round of offers. Dates for subsequent rounds of offer are yet to be announced and may not occur for years after the initial offer.
Upon receiving the applications, ICANN will begin a review process expected to take at least nine months, during which time it will publicly announce proposed suffixes to allow trademark violations or other complaints to be contested.
If multiple applicants seek the same suffix, an auction will be held to resolve disputes that cannot be resolved.