Brands named and shamed in awards that no marketer wants to win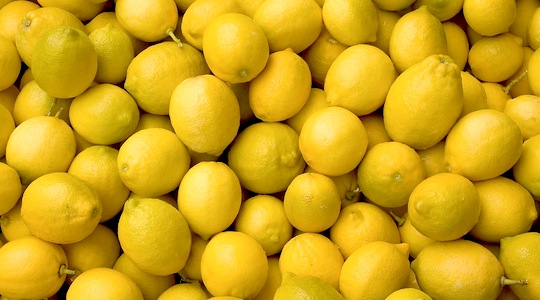 The 10th annual awards for dubious claims and dodgy products, the Shonky Awards, were announced this week, with NAB, Kleenex, Coca-Cola and Arnott's among the brands singled out.
Consumer advocacy group Choice has announced the 'winners' of its annual Shonky Awards – 'shonky' being an Australian slang term meaning, 'unreliable, unsound, dishonest, poor or of dubious quality'.
While the 'winning' brands might not appreciate it, Choice's Tom Godfrey explained that the Shonkys aren't meant to needlessly criticise, but to help.
"We raise an issue on areas we think business can do better," he told ABC Radio.
"The idea behind the Shonkys is we put a spotlight on things that are dubious, deceitful, maybe it's hidden fees and charges. They're not necessarily breaking the law but these companies are often very big companies consumers interact with on a regular basis and we think they can do better.
"There is and I think across a range of sectors where Choice puts a spotlight on them, industry is shamed into improving and we think that is really important."
The Australian Competition and Consumer Commission has been referred several of the products.
Here's an overview of those named and shamed in this year's Shonky Awards:
NAB 'Low Rate' credit card – for raising interest rates as the official rate fell,
Arnott's Tiny Teddies – for calling them 'canteen approved',
Payday lenders – because the entire industry is shonky,
Nanosmart laundry balls – for having zero effect (using plain water even worked better),
Samsung top loader washing machines – for not doing more to recall and inform customers of washing machines that may be faulty,
Ikea – for the fact that some of its 'leather' couches aren't made of leather,
Coca-Cola – for funding an anti-obesity group that, according to Choice, plays down the role of bad diets, and
Kleenex Flushable Wipes – for not being flushable (or, more accurately, not disintegrating after being flushed).
Despite other brands marketing similar products, Choice singled out Kleenex: "We've focused on Kleenex because they make a specific claim that these products break down like toilet paper. Now in our tests, we've shown that this is just not the case," Godfrey said.
"Tests have shown that these products that Kleenex claim disintegrate like toilet paper do nothing of the sort."
Kleenex told the ABC that it was disappointed to receive a Shonky award, directing customers to avoid flushing more than two wipes at once.
Choice is a consumer advocacy group that publishes a magazine and sells online products reviews, comparison tools and memberships.
_
[H/T ABC PM]
Image by DavidO via Flickr (CC BY 2.0)