Team culture and diversity are the linchpins to building successful global brands: report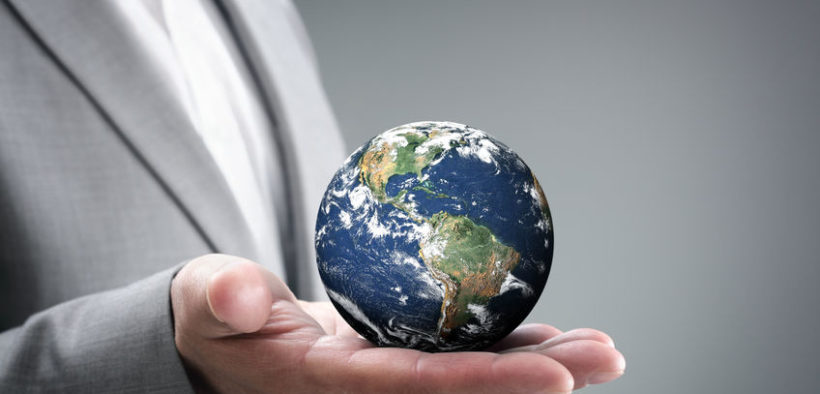 Building and managing a global brand is easier said than done, but new research offers six must-have elements to being local and global.
A cohesive team culture and structure that embraces local diversity is the linchpin to building a consistent global brand, new research shows.
'The CMO solution guide for global brand leaders, transcending the geographic divide,' released by The CMO Club and Oracle Marketing Cloud, asked leading CMOs to share their insights around building and managing global brands.
Feedback in the study shows CMOs from even the most established brands struggle with the dichotomy of being a consistent global brand while still respecting local diversities and culture.
Based on the feedback of the CMOs in the study, there are six key ingredients that define a cohesive global culture:
A desire to win,

energy focused on customers, community and competition,

employees that think like owners by taking personal responsibility for business performance and doing the right thing by the company,

a team of doers who are focused on getting the job done and care about making the company better,

an environment where people can be themselves, reach their full potential and recognise the importance of diversity in team contributions, and

a passion to go beyond the adequate and reach for things that take the company to the next level.
The results also outline five steps for overcoming the challenges presented when defining and managing a global brand.
Analyse customers, competitors and brand perception:

a global company must understand their customers and competition on a local level.

Don't focus on product attributes: product attributes are about functional benefits, but a brand's real power lies in its emotional benefits – personality, imagery, story – and how these engage the audience.

Communicate the brand's identity: have a process that defines what the brand should stand for and use this as the global point of reference for all tactics and resource allocation to determine if they fit the core identity.

Use brand equity measurement and goals: measurement and goals must be the basis for all resource allocation decisions.

Tie global brand strategies to the country or market brand strategies: there needs to be a mechanism in place for bringing these together, starting with a global brand strategy and having the country or market strategies follow from there.
"Developing a global brand is a balancing act as well as a question of trust and learning," says Hubertus (Huub) DeVroye, head of marketing and commercial at Dow Chemical.
"You can't think it's just centralised or decentralised because it might be that some aspects are centralised while others are not."
"At the core of building a successful global brand is the ability to pull together all the key elements: culture, teamwork, legal regulations and technology, and be able to deliver the same fundamental brand messages to a global audience that resonates locally," says Sylvia Jensen, senior director EMEA marketing, at Oracle Marketing Cloud.
Image copyright: flynt / 123RF Stock Photo