Career movements: welcome to 2015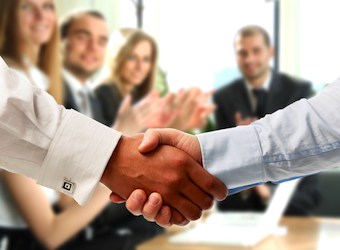 As we enter the new year and make attempts at resolutions, many discussions are bound to turn to the topic of careers. Just in time for those conversations, we've collected this list of some of Australian marketing's recent career movements.
Marketers
Helloworld.com.au has appointed Jeff Garton as head of online marketing. Garton was previously director of digital marketing at Living Social,
Patties Foods has appointed Stuart Smyth as general manager, marketing and innovation, to manage the company's brand strategy development, advertising and innovation programs for all key brands. Smyth was previously national marketing manager at Lavazza,
Kathryn Hudson has joined Intel Australia as channel marketing manager across ANZ following seven years with Dell, where she was most recently marketing manager for gaming across APAC and Japan,
Pandora Internet Radio has boosted its Sydney head office team with the addition of Nicole McInnes as marketing director. She replaces Hazel Savage, who will assume the role of industry relations manager as the company aims to break into the local marketplace. McInness has previously worked with Adshel, American Express and Dell, and
ABC TV has restructured its TV marcoms department, appointing Carolyn McDonald as head of news marketing and Jo Mullaley as head of TV marketing. Former head of TV marketing, Di Costantini will lead a new in-house creative agency.
Marketing industry organisations
The AANA board has four new directors:
Andrew Caie, Subaru Australia general manager, marketing,
Andrea Martens, Unilever Australia and New Zealand vice president marketing & managing director, home and personal care,
Bronwyn Powell, McDonald's Australia senior director of marketing, and
John Steedman, GroupM Australia chairman & CEO.
The Communications Council has announced its new CEO as Tony Hale, former CEO of The Newspaper Works. Hale will replace Margaret Zabel who announced her move to McDonald's senior marketing team in October, and
Anthony Freedman, group CEO of Host and One Green Bean, will become the new chair of the Australian Effie Awards, succeeding Matthew Melhuish, group CEO of Enero, who spent six years in the job.
Agency
King Content has announced multiple appointments including Ruth Haffenden as head of social media, Constance Viet as manager, B2C content and client services – NSW, and Justine Webse as director, content and client services – Victoria,
Strategic integrated communications agency Zadro has hired Elizabeth Williams as account director, a former agency owner with 17 years experience in senior roles,
ZenithOptimedia Melbourne has appointed Tim Beveridge to the newly created role of strategy director,
STW
Ikon has restructured its management team following the resignation of Australia New Zealand CEO James Greet. Managing partners have been appointed for each city's offices to report directly to STW CEO Mike Connaghan,
Ben Kidney is returning to Australia from New York to join Ogilvy Australia as its new head of digital, Melbourne, following the company's acquisition of digital agency Bullseye,
Jo Rozario joins Ogilvy Melbourne as group managing director, coming from M&C Saatchi where she was managing partner,
Derek Green is also returning to Australia from Chicago to join Ogilvy Sydney as executive creative director,
Jerker Fagerstrom will become executive creative director of DT, and
Dan Mercer joins Designworks Wellington as managing director.