Consumers, choice and control – building a seamless brand experience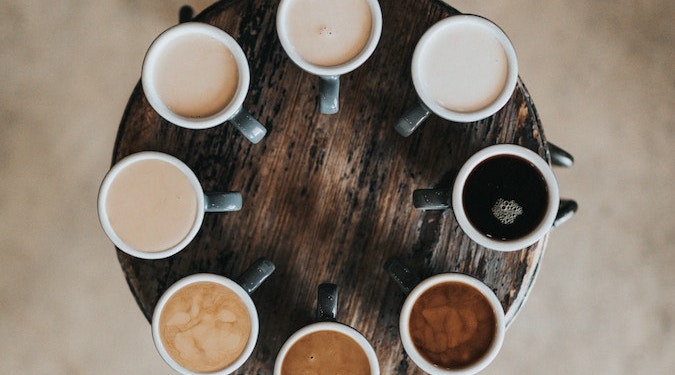 Choice for consumers can vary between scarcity and overwhelming, striking a balance is key to delivering a powerful brand experience, says Pip Stocks.
I went to get a pedicure before I went on holiday. And I had a colour in mind. Red.
As soon as I entered the salon, I was directed to the rows and rows… and rows of nail polish bottles on the back wall. I stood for a good seven minutes trying to work out which red I wanted.
How many shades of red does there need to be and how many brands does there need to be? It made me feel anxious.
Choice, the third driver of our five Cs CX Model, is really important when building a powerful brand experience. But what does it really mean? Control. Brand owners must provide enough options and choices so that their consumers and customers can manage their own experiences in the way that suits them.
Behavioural psychology tells us that the more empowered, engaged and updated customers are during their journey, the less likely they are to assign blame to the brand when things go wrong.  
Airlines and movie theatres allow customers to select their seats, providing customers with a sense of control. Most online retailers understand the value of allowing customers a sense of control by supporting their habitual behaviour – placement of buttons in a place that makes sense to them.
In December last year, Coles teamed up with Airtasker to provide another way to shop for groceries. Posting a shopping task on Airtasker means the customer can pick when they want it shopped and delivered, exactly what to substitute when items weren't available and most importantly the customer can choose themselves who was going to pick their fruit and veg. Tapping into that insight that customers feel uncomfortable not knowing who is picking their fresh items, Coles is solving this problem with a new service option.
Last week I closed my Marley Spoon Meal Delivery account because the choices and options I was being offered for my kid meals were not suitable (if you know of any child that would eat kale mash then let me know!) There was choice but it was totally unsuitable. And instead of helping me feel in control, I felt out of control. And a tad frustrated when I engaged in live chat debate and was merely told to put my subscription on hold. That really isn't going to solve my problem.
So, which options and choices should you choose to explore an implement for your customers?
Read your customer complaints (and live chat interactions). You will find out what is driving your customers mad.

Get them in to discuss and find out what the context is for that complaint. What else is going on in their lives which makes this so important.

Ask them for suggestions on how to improve the options. Their suggestions are anchored in their needs. 
Pip Stocks is BrandHook CEO.
Further Reading:
Image credit: Nathan Dumlao