Creative Effectiveness Lions: Leo Burnett scores only Australian gong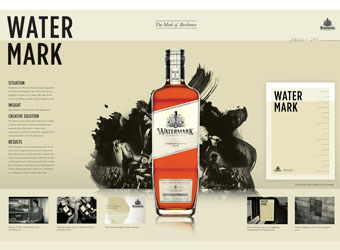 Leo Burnett Sydney was the only winner from Australia, and one of only six campaigns to win a Creative Effectiveness Lion at Cannes overnight.
The winning entry, developed for Diageo brand Bundaberg Rum, saw the company create a commemorative bottle for the 2011 Queensland flood, called 'Watermark', with proceeds donated to the flood relief efforts.
Commenting on the win, CEO of Leo Burnett Sydney, Todd Sampson, says, "While it's always nice to be recognised on the global stage some awards have more meaning than others. To win Australia's first global Cannes effectiveness award is a brilliant honour. It's great for us and it's great for Australia to finally win one at this level. This is going straight to the pool room."
BBH London took out the Grand Prix with its 'Axe Excite – Returning to Universal Truths to Create Global Hits' campaign for Unilever's Lynx.
Having only launched last year and with an involved entry process, the Creative Effectiveness Lions, failed to attract the same number of entries as other categories, with just 92 campaigns were entered.