Media Lions: GPY&R's Mobile Medic takes fourth gold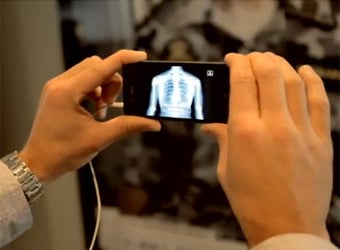 After a modest showing of four Media Lions last year, Australia has taken home ten awards for the Media category, including another gold for GPY&R's 'Mobile Medic'.
Scoring the only gold in the category, 'Mobile Medic' took its tally of Gold Lions to four. Three silver were awarded to Australian agencies – OMD Sydney for its Wrigley's '5X Mutant Gum' work, Whybin TBWA Tequila Sydney for 'Grazed on Greatness' for M.J. Bale and Ogilvy Sydney's 'Share a Coke'.
Campaigns for Qantas by Wonder Sydney, Mars by Starcom Melbourne, Coke by Ogilvy Sydney, Melbourne Writer's Festival by JWT Melbourne and OMD Sydney for Wrigley's took out Bronze Lions.
The Grand Prix went to UK media agency Manning Gottlieb OMD for Google Voice Search.
The full list of Australian winners included:
Gold:
Australian Defence Force, George Patterson Y&R Melbourne, 'Mobile Medic'
Silver:
The Wrigley Company, OMD Sydney, '5X Mutant Gum'
M.J. Bale, Whybin TBWA Tequila Sydney, 'Grazed on Greatness'
Coca-Cola, Ogilvy Sydney, 'Share A Coke'
Bronze:
Qantas, Wonder Sydney, 'The Great Crusade'
Mars Chocolate, Starcom Melbourne, 'Twix Digital Pause Button'
Coca-Cola, Ogilvy Sydney, 'Share A Coke' (two Bronzes)
Melbourne Writers Festival, JWT Melbourne, 'Wi-Fiction'
The Wrigley Company, OMD Sydney, '5X Mutant Gum'