Customer communication in the spotlight after Bali flight groundings
When bad news is good news, how can airlines and other businesses improve customer relations when an interruption to service hits? By David Wall, xMatters regional vice president, Asia-Pacific and Japan.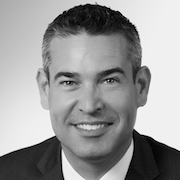 Earlier this month thousands of Australian airline passengers were left stranded as flights to and from Denpasar Airport were either grounded or heavily delayed. Plumes of volcanic ash billowed from Mount Raung in East Java, blowing in the direction of the holiday island, making it unsafe for planes to take off and land.
The airlines operating into Indonesia urged people to check the status of their scheduled flights through their websites or social channels before travelling to the airport. Travellers stranded either at home or in Bali have expressed frustration that the airlines did not provide enough proactive information. As usually happens in such situations, the most common refrain from the passengers interviewed was that they did not know what was going on, and their airline had not been able to help them. Instead, passengers were forced to continually check airline websites or receive information from word of mouth or news media.
But it doesn't need to be this way. Resolving the incident is only half the battle. How you communicate to both the public and your customers can be crucial to your company's reputation.
Prepare your processes
Unfortunately natural disasters can't always be foreseen, but poor customer service can. Businesses can put processes in place to ensure their customers are proactively notified when a sudden crisis strikes, such as the Bali flight groundings – and provide ongoing, timely updates on the planned action and next steps to the customers affected. An effective incident response can ensure that negative customer service is minimised and greatly reduce the cost associated effects of incidents.
The speed at which you can identify, triage, and resolve a service issue can have a dramatic impact on your business and your customers. Implementing a well thought out, proactive response program can turn what may be a customer relations nightmare into a well-managed, positive customer service.
The problem is that with unresponsive communications systems, customers will demand immediate and clear information. They will appreciate that problems can occur, but what they really want to know is what is being done and what their options are.
Instead of simply pointing people to a website or Facebook page, and having to beef up or create new call centres in order to shield customer phone enquiries (again a lengthy and frustrating process for the customer), why not proactively contact them via a simple text messaging system to update them on what is happening, inform them of a flight change, and suggest alternative options? In doing so, customers will appreciate being kept in the loop – and general frustration is minimised.
Above all else, customers hate being kept in the dark. With poor communication – or none at all – what was an unplanned service outage quickly becomes a customer relationship issue. Proactive communication is the difference between good and 'okay' (or even bad) customer relations.
One of the biggest factors and the best insurance for a company during a crisis is being a strong and trusted brand to its customers. Timely and relevant communication of information to customers at the right time is critical – and can make a huge difference.