Customer service wait times getting worse, as use of digital channels rises sharply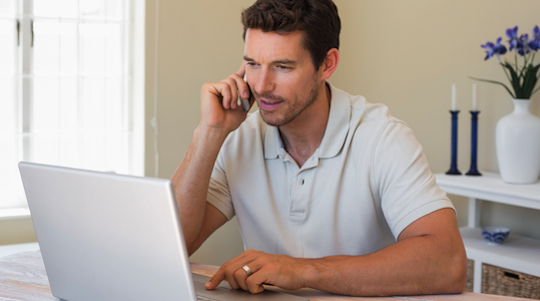 * Sponsored content – This article was produced by Marketing Magazine on behalf of LogMeIn to promote the report, 'Where Contact Centre are Missing the Mark with Customer Care', featuring results of a survey conducted by Ovum. Click here to download a free copy of the report »
Customers are increasingly turning to non-voice channels for customer service as wait times worsen and channel choices increase.
Contact centre managers in Australia and New Zealand report that three-quarters of all customer service interactions now come through channels other than voice.
Research firm Ovum surveyed customers and contact centre managers in Australia and New Zealand, as well as in North America and Europe. The survey was conducted  on behalf of LogMeIn, and results are published in the report 'Where Contact Centre are Missing the Mark with Customer Care'.
Compared to two years ago, customers in Australia and New Zealand themselves report double-digit increases in their use of email (76% up from 55%), live chat (26% up from 10%), mobile apps (13% up from 2%) and social media (14% up from 6%) as support channels.
The proliferation of non-voice channels is happening despite the finding that most customers would prefer to use a phone call to resolve urgent matters such as billing, fraud or technical issues.
Behind this are the main frustrations with customer service – automated telephony systems and difficulty reaching human representatives were the top two annoyances nominated by customers.
50% of customer respondents from Australia or New Zealand say that time taken to reach someone has worsened over the last two years, while information on the web and the choice of channels has significantly improved.
So for non-urgent enquiries, digital methods are preferred by customers, with email the clear favourite, followed by SMS, mobile apps, social media and live chat.
Highlighting the critical importance of customer service, two-thirds of customers surveyed say they have have stopped doing business with a brand following a bad customer service experience.
While businesses are aware that behavioural trends among customers are changing, they face challenges pinpointing and repairing the causes of customer dissatisfaction, the report concludes.
The big challenge for business stems from the increased range of channels, devices and locations through which customers are reaching out for help.
Australia and New Zealand customer trend above the international average regarding use of the web to search for information before making a call to a contact centre.
59% of Australian and New Zealand respondents (compared to 60% overall) said they use the web to look for information always or most of the time before contacting customer service.
However, only 5% of contact centre managers in Australia and New Zealand (9% overall) said they believe their customers frequently use the web before calling, suggesting a large discrepancy.
Contact centre managers say they are prioritising agent training and improving resolution times in 2015, with Australia and New Zealand managers measured primarily on customer satisfaction and first-call resolution rates.
Most customers expect a response via phone and live chat within 10 minutes (compared to several hours for other channels such as email and social media), and at the top of the investment wish list for Australian and New Zealand managers is live chat tools for sales and post-sales support: almost half say they have either already invested in or plan to invest in live chat tools.
FEATURED RESOURCE: Download a free copy of the report covered in this article, 'Where Contact Centre are Missing the Mark with Customer Care', featuring results of a survey conducted by Ovum on behalf of LogMeIn »