David Jones taking big step towards omni-channel retailing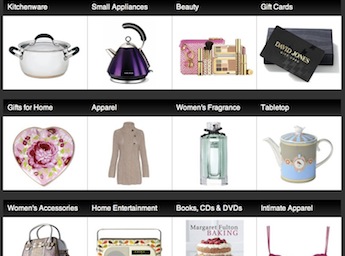 Department store David Jones is readying itself for the launch of a new ecommerce platform and has committed to a tenfold increase in products available through the retailer's online channels, with work beginning on photography.
The online store forms a central pillar of the self-confessed online laggard's move towards an omni-channel retail strategy, with the company viewing the quality of the online browsing and shopping experience as crucial.
"A critical part of our omni-channel strategy is providing customers world-class standards to browse and shop our brand portfolio," says Adriane McDermott, general manager of digital marketing for David Jones.
With a commitment to increasing the number of SKUs from 9000 to 90,000, the massive task of photographing, retouching and copywriting for all products has fallen to Mondo Digital after a competitive pitch.
Work will begin in Mondo Digital's Waterloo studios in May before moving onsite to David Jones' Silverwater distribution centre in June, with four full-time photographers as well as stylist, management and production teams working on the project.
"Mondo Digital's expertise in digital photography will help us raise the bar on our overall digital experience, as well as streamline production for the high volume of products and brands we plan to range as part of the new strategy," says McDermott.
David Jones' new online store is scheduled to open in the first quarter of financial year 2012-13.