David Wenham questions the answers in Monash University campaign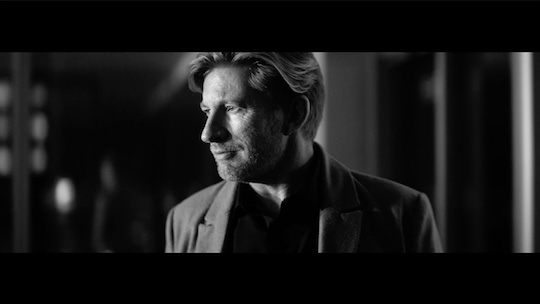 A new campaign from Monash University stars Australian actor David Wenham and encourages the audience to look beyond the conventional and accepted and challenge the status quo.
Created in partnership with GPY&R and directed by Steve Carrol of Revolver, it features a main video, as well as offshoot spots for engineering, science and history/law.
In the 60 second master video, Wenham says thank you to the status quo, "The white sheep of the family, those that tread the well trodden path… to the committees and councils of closed minds," among others, as, "Without you, we'd have nothing to question."
In the shorter spots, he mentions theories from the past which were questioned and crushed, such as the Wright Brothers for engineering, Albert Einstein for science and Eddie Mabo for history and law.
Monash president and vice-chancellor Professor Margaret Gardner AO said the campaign aims to communicate the challenge and curiosity that fuels higher education as well as what Monash University represents as an institution that values innovation, persistence and impact.
"We decided that when we did this film we would attempt to have it express the essence of what it was to be a part of the Monash community. That essence is to be challenging, so the campaign had to reflect that in order to be a true representation of Monash and the way it has always approached to world. This campaign shows that we are prepared to ask questions that matter, seek challenges and search for new answers. We want to create that opportunity for our students," she says.
To live up to the sentiment, creative aims to challenge conventional and common university enrolment advertising.
"With this strategy in mind, we set out to create something that was pretty un-university like. Showing a bunch of students playing hacky sack in the quadrangle was never going to cut it for Monash," says Jake Barrow, creative director GPY&R Melbourne.
The campaign will run throughout the year on TV, cinema, outdoor and digital.
Here's the 60 second master:
Engineering:
Science:
History/Law: