Debate: Does free pitching exploit designers?
In the pitch process for designers and design agencies, the expectation to present concepts for free is exploitative and does not foster a mutually collaborative relationship with the client.
Jaid Hulsbosch
Director
Hulsbosch
hulsbosch.com.au
Affirmative – The fact that this question is still relevant and needs to be asked is itself dismaying. The expectation that design agencies would happily free-pitch is indeed exploitative and goes in the face of a mutually productive and collaborative relationship.
Some agencies still do, however, and are willing to drop their pants. The harm to the industry is absolute. When design, branding and creativity are understood, the added commercial value that design and branding can contribute to a business is not questioned. Effective design affects the bottom line. Clients and marketers should be aware of this by now. It is inappropriate to be asking for this professional insight and creative intelligence for free.
Any relationship is based on mutual respect, trust and personality. Successful business relationships are no different. Before a client decides on who they want involved in the pitch process, [they should] take the time to assess a design agency's credentials, understand the agency's processes and procedures, make the time to get to know the people and how they tick.
Many of us in the industry have a story to share. Ours was of a high profile, global financial services client who asked us, yes, to drop our pants. Apart from the gall this request reflects coming from one of the most profitable and unaccountable sectors globally, it reeked of disrespect. If they wanted to see our creative and strategic recommendations, they were going to have to pay for it. Knowing who else they approached, I made a few calls to make sure the anti-free pitch stand was made… we all banded together.
The only way to ensure free-pitching doesn't happen in the future is if we all refuse to do it.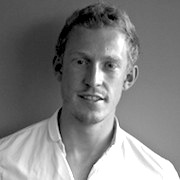 Richard Swain
Strategist
Landor Associates
landor.com
Neutral – The answer ultimately depends on what the client views to be the major purpose of the pitch: is it to see a comparison of concepts, or rather hear different ideas and approaches to a campaign?
Many clients are looking for ideas and strategic thinking in the pitch process, and justifying payment for this can be difficult. If a company is looking for a vast selection of pre-prepared visuals, however, it's not unreasonable to expect them to remunerate the design firms.
Ideally, firms shouldn't need to produce a large amount of free creative work for a pitch – previous campaigns should speak for themselves. When viewed through this paradigm, the pitching process allows clients to place a premium on new and creative solutions for designated issues. It also allows for an increased focus to be placed on the more intangible aspects of a business relationship, such as personal rapport and compatibility, which often plays a significant role in the overall output.
Other times, however, agencies are expected to produce their very best work to win new business – and it's natural for them to want to go above and beyond. If clients wish to see this level of work, it is reasonable to expect a firm to be reimbursed.
Ultimately, this needs to be thought of as an investment. Companies who approach the pitch process half-heartedly can only expect to receive half- hearted responses, and this won't do anyone any favours.
All pitches are unique, and there is unfortunately no science to the process. No matter which side of the 'pitching' fence you are on, it's imperative to commit to the approach you're taking.
Clients should ensure their expectations are not higher than what agencies are willing to give, as this can only lead to one outcome: a misplaced investment by both sides.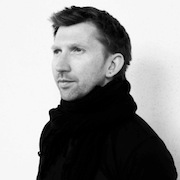 Kevin Finn
Creative/Director
TheSumOf
thesumof.com.au
Affirmative – I am passionately against a creative pitching culture.
In a pitch invitation, the brief is usually flawed, simply because it never contains all the necessary information the designer needs.
A professional designer can offer objectivity by asking difficult questions without any baggage or emotional attachment to the organisation.
An informed designer makes considered recommendations about what may be best for the organisation and where the opportunities may lie. In contrast, the pitch brief is usually laced with assumptions the organisation has about their business and its needs.
The expectation is for the designer to 'respond to the brief', rather than to question the brief with professional objectivity.
When a fully-informed designer collaborates with an organisation on writing a brief, the result is mutually beneficial. This process is the opposite of pitching – it is smart business.
In a pitch scenario, the designer's resources are usually taken from paid work. This is potentially damaging for the business, insensitive to paying clients and irresponsible of the pitch organisation to expect this service without appropriate remuneration.
Although winning the pitch may remunerate the 'successful' designer, the remaining candidates are expected to absorb the costs and time.
In some instances, a pitch is set up purely to assess how the designer might respond creatively. This is a waste of time as there are other, more accurate, more ethical and more informative ways to assess this. For example, a designer's credentials and their portfolio of work will give any organisation a good indication of the designer's abilities and their areas of expertise. More than that, speaking with the designer's previous clients will provide insight into the designer's process and their working relationship. In short. A pitch invitation exposes an organisation's lack of understanding or value for design. It also highlights a lack of decisiveness.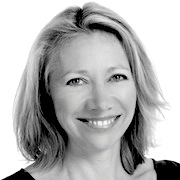 Margaret Zabel
CEO
The Communications Council
communicationscouncil.org.au
Affirmative – The pitch should be the start of a great partnership.
The design process is complex and requires strong planning and creative skills. Design is an integral part of the communications mix and is becoming increasingly so, with the growth of digital technology and social media requiring brand identities to be integrated across increasingly more, and interactive touch points.
Whether clients should remunerate agencies requires serious consideration from both parties. A number of guidelines have been developed by both The Communications Council and the Australian Association of National Advertisers to help address this challenge.
For a credentials presentation there is no expectation nor should there be a requirement for compensation, as this stage provides a mutual learning opportunity and introduction for both the agency and the client.
However, when there is a further request for creative ideas or concepts which require a significant amount of time and commitment, the client does need to show the agency that they respect the level of investment and expertise necessary to deliver this as part of a pitch process. Also, unless the client negotiates a separate fee for ownership of the creative concepts, they remain the intellectual property of the agency.
At the end of the day, we are in the business of commercial creativity and paying for an agency's expertise, time and commitment is all part of that process – it is important that clients acknowledge this. Equally, the agency also has the choice not to participate in a pitch process if it feels the client expectations are not reasonable. Following best practice guidelines for pitching should help ensure that the process kicks off on the right foot, and that it lays the groundwork for a valuable long-term relationship for both parties based on mutual respect and trust.