Departure Roulette, Anyone?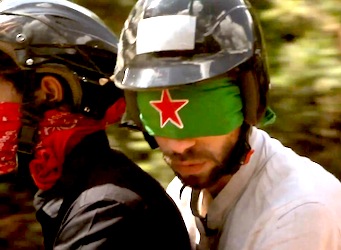 * This is a sponsored guest post on behalf of Heineken.
Picture this: you're all packed and standing at the airport, ready to embark on a two week vacation to Tahiti when suddenly, a new, slightly crazy, yet equally intriguing opportunity to drop your travel plans and take a free trip to a mysterious location anywhere in the world presents itself. What do you do?
Enter Heineken's latest marketing campaign, 'Heineken Dropped'. Random travellers making their way through JFK in New York have been faced with this exact same question. If they are game, they put their life in the hands of a giant Heineken 'departure roulette' board. All it takes is one press of a button. The roulette board begins to spin in a similar style to that of an airport departure and arrivals board until it stops to reveal the name of virtually any city in the world – and that's it. Drop Everything. Push Button. Commit to…?
If you've always wanted to live a life of adventure, then this might just be your ticket to prove it. For every one brave soul though, there are a dozen not so prepared to take this leap of faith. Excuses range from business trips, to attending bachelorette parties or just not being spontaneous enough.
If departure roulette isn't by an airport near you, you can still catch it all through the fifth instalment of the Heineken 'Voyage' platform. The integrated campaign, which will live on a variety of platforms across broadcast, digital and mobile, will allow consumers to have a truly immersive experience via the Heineken Dropped YouTube channel. Heineken takes different men from across the world and drops them in a remote global location with nothing but the most basic of supplies and directions. This creates a series of episodic adventure videos following the intrepid explorers on their legendary travel experience.
Their final destination? Home. Will they make it? The answer lies within each adventurer! Check out the video below…
Customers who buy special packs of Heineken will be able to redeem a code and play an online game to test their own navigation skills as they embark on a digital voyage.