Explosive growth expected for global ad market, driven by social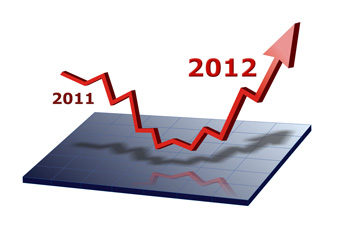 'Explosive growth' in social media and online video is predicted with ZenithOptimedia revising its December forecast upwards for global internet spend.
The Publicis Groupe-owned media agency predicts online ad spend will increase by 16.3% this year, a 4.5% increase on December's forecast, and by 2014 online is expected to account for 22.1% of the advertising market.
Overall, the global ad market is expected to grow 4.8% in 2012, to reach US$489 billion by the end of the year, a slight upgrade on December's forecast of 4.7%. The upgrade is a result of two factors: signs that large companies are investing more in marketing to drive growth, and a reduced risk of disastrous collapse in the eurozone, even though its short-term economic performance has deteriorated.
Growth in Latin America (9.2%) and Asia Pacific (7.4% ) is predicted to compensate for a weakening spend in Europe. Developing markets will lead the charge, expected to increase their share of the global ad market from 33.2% to 37.1% over the next three years. Ten developing markets, including the BRIC markets, Indonesia, Mexico and Argentina, will deliver half of global ad spend growth between 2011 and 2014.
The Olympics, the European Football Championship, the US Presidential election and Japan's recovery are also cited as key drivers of growth for 2012, contributing US$7 billion (1.6 %). Without this extra stimulus, ad expenditure would grow 3.2% this year, slightly less than in 2011, the forecast says.
In the years ahead, ZenithOptimedia expects growth to accelerate, with a 5.3% increase forecast in 2013 and 6.1% for 2014.