Fairfax of The Future is tabloid size, paywalled, 1900 staff lighter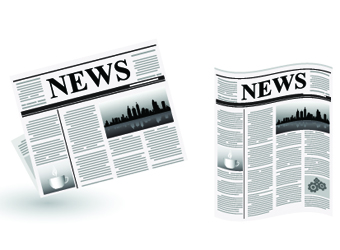 Fairfax has announced a business-wide overhaul which will see the struggling publisher shed 1900 staff, erect paywalls and move to tabloid-style formats for its metro mastheads, as well as close two print works facilities.
The sweeping changes are being made as the business positions itself for further structural changes to move the business to a digital-only model if that is what is required in the future, according to an announcement released this morning, titled 'Fairfax of the Future'.
As part of the changes the Sydney Morning Herald and The Age will move to "compact" formats similar to The Australian Financial Review, with the first copy to be released on 4 March 2013. Digital subscriptions will be implemented across the SMH and The Age during the first quarter of calendar 2013, with a 'metered' model to be adopted and a base level of free access to the websites retained.
The restructuring will see 1900 jobs cut over the next three years, including employees at the Chullora and Tullamarine printing facilities which are to be closed by June 2014.
Commenting on today's announcements, chief executive and managing director Greg Hywood says that the changes represent decisive action to fundamentally change the way the business operates, in response to challenging times and changing reader behaviour.
"The changes announced today have been selected after considering the merits of a full range of structural alternatives, including a demerger," Hywood adds. "The package of strategic initiatives is bold, and several are difficult, particularly as they will impact on some of our people. However, we believe that they are in the best interests of Fairfax, our shareholders, and ultimately the majority of our people. They are necessary to ensure Fairfax retains its position as a leading independent media company and a key voice in our markets."
The Sydney Morning Herald and The Age attract seven million unique users to their websites every month, a figure that has increased by 25% over the last five years. 65% of all readers of the mastheads now access content through digital means.
Hywood stresses that the changes will not come at the expense of the publisher's focus on editorial standards. "The evolution of the Sydney Morning Herald and The Age to compact formats and the implementation of digital subscriptions for these mastheads are landmark events for Fairfax. Our investment in quality journalism and our editorial standards will not be compromised and will continue to underpin our success."
While Fairfax describes its print circulation as still meaningful, it expects the profitability of the Metro business will come under further pressure with its current legacy cost base. Labelled the 'Fairfax of the Future' program the changes are expected to achieve annualised savings of $170 million by FY2015.
The company will also sell 59.4 million Trade Me shares to raise $160 million, reducing its interest from 66% to 51%.