Fairfax paywall comes into effect today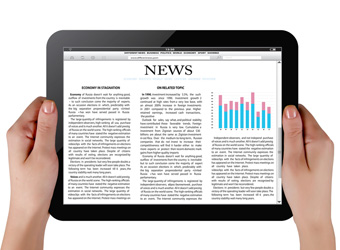 Fairfax today introduced a metered pay wall to The Age and The Sydney Morning Herald's online content as the company battles the continuing decline in advertising and attempts to move readers over to its digital platforms.
Digital subs for The Sydney Morning Herald and The Age websites and m-sites will now operate under the increasingly-popular metered model, in this case allowing readers free access to 30 articles a month.
The Fairfax tablet apps will use a freemium model, a combination of free sections and others that are only accessible to paying subscribers.
The launch is being backed by a new marketing campaign designed to inform readers that 'everyone is still welcome and that they can access up to 30 articles a month for free'.
It will run in print, online and on TV, and tees off on The Sydney Morning Herald 'Know No Boundaries' and The Age 'Forever Curious' campaigns launched earlier this year.
"Digital subscriptions will enable Fairfax Media to continue to deliver the independent, quality journalism that Australians know, love and trust," The Sydney Morning Herald editor-in-chief Sean Aylmer explains.
"Our approach is simple: visitors will be able to continue to enjoy our content for free just as they do now, with minimal disruption, and subscribers will have access to more content, plus additional benefits.
"The meter and freemium models allow our audiences to choose what content they access and how they access it."
Editor-in-chief of The Age, Andrew Holden, adds, "We have done a great deal of research into our readers and the subscription model that will suit them best.
"The great thing about our digital subscriptions is they will suit our regular readers as well as less frequent visitors.
"Asking people to pay for our journalism online is an important step in the future of our newsrooms. It will help us continue to provide the best independent coverage in Australia."
Fairfax introduced the subscription model in offshore markets in March ahead of today's local launch.