Fanta forced to pull app and ad it denies were marketed to children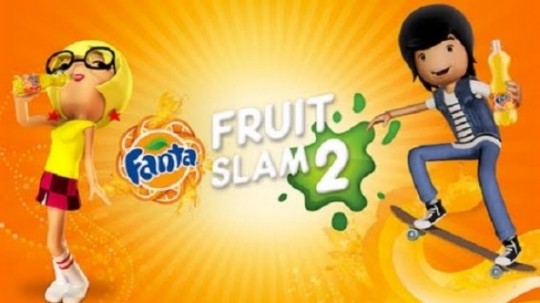 A television ad and smartphone app for Fanta have been pulled after the Advertising Standards Bureau (ASB) found the brand breached advertising guidelines by marketing an unhealthy drink directly to children.
The ruling comes after the ASB determined both the ad, which features animated characters at a theme park describing what their Fanta tastes like, and the app were aimed at children under 12.
Coca-Cola South Pacific said the campaign was aimed at teenagers aged 15 to 17 and the animated characters were depicted as teens.
The ASB disagreed, upholding a complaint lodged by the Obesity Policy Coalition in May, stating Fanta could not be considered "a healthy food choice" and both the ad and app were "primarily" directed at children.
The board determined children would aspire to be like the teenagers depicted in the app and the activities they took part in, riding on a rollercoaster and landing in a pool of bubbles, were things children would enjoy.
Coca-Cola has agreed not to show the ad in Australia again and has arranged for the app to be removed from iTunes.
Obesity Policy Coalition executive manager Jane Martin welcomed the decision, calling the campaign "unethical" at a  time where 25% of Australian children are overweight or obese.
"Fanta is packed with sugar, one 450 ml bottle has around 14 teaspoons of sugar, making it an extremely unhealthy option which should not be promoted to children," said Martin.
A Coca-Cola South Pacific spokesperson said that the ad has not been on the air since April and had not been directly targeted at children.
"We have a longstanding policy not to direct any marketing activity from source to children under the age of 12, and have rigorously worked to ensure we meet this commitment," the spokesperson said.
Coca-Cola says it will respect the findings and will use them to positively adjust the campaign going forward.