Study reveals common ingredients in logos of successful brands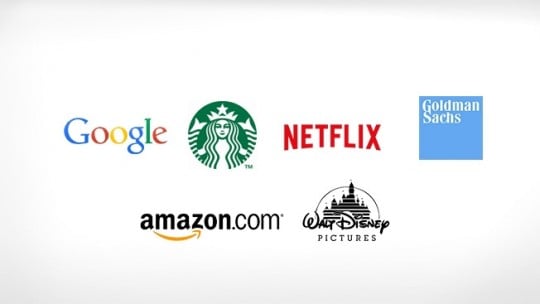 Simplicity is the key to creating an engaging, recognisable brand logo, a new study has found.

Education marketplace, Udemy, examined 50 logos from companies featured in Fortune's 2015 'World's Most Admired Companies' list and found that while they may look completely different from one another at a glance, many of the most successful logos have graphic design elements in common when it comes to their basic characteristics.
The research found 43 of the 50 brands analysed, which included Coca-Cola, Facebook, Starbucks and Walt Disney, use no more than two colours in their designs, with red and blue being the most popular.
Udemy senior director of marketing, Shannon Hughes believes a simple design is key to consumer engagement.
"There are only so many design ideas under the sun as far as logos go," she said.
"Logos don't end up being that different for top companies. A simple design is most easy for consumers to understand."
A survey on the top 25 brands found consumers' favourites to be Amazon, Apple and Starbucks, with most preferring round logos over square logos, despite the fact square and rectangular logos are more common.
Although most top logos feature similar design elements, they do differ in font, with 22 of the 50 brands analysed using a custom font to promote their image. Of the 50 brands, 42 have their name attached to their logo in full.
Keeping with the simplicity theme, 45 of the brands have a flat logo with only two of those on the list, Volkswagen and BMW, operating with a beveled logo. This follows recent studies which suggest flat logos are less distracting on mobile devices.
While there are other design elements to consider when creating a logo, it was found shape, font and colour are the three major components and create a large part of the overall mood and impact of an image.