Five key marketing takeaways from the Fast Company Innovation Festival
The fourth annual Fast Company Innovation Festival brought together leading figures and brands across business, design and culture for a week of discussions and workshops across New York City. By Melia Rayner.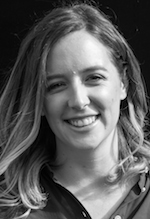 While keynote speakers like Pharrell Williams and Diane Von Furstenberg may have drawn the biggest crowds, there were many marketing insights to be gained from sessions exploring topics across entrepreneurship, technology, wellness, leadership and social good. 
Here are five key takeaways for marketers:
1. Experiential is the new viral
While experiential marketing is here to stay, savvy brands are moving past the 'Instagram playground' mentality towards brand experiences that truly engage their most loyal fans. Instead of trying to engage a mass audience, experiential campaigns like Nike's 'SNKR Stash' and HBO's Westworld theme park targeted brand super fans to create extensive social content and word-of-mouth sharing.
Discussing its blockbuster annual event '29 Rooms', publisher Refinery29 stressed the importance of creating an experience for a very specific audience and then building in ways to personalise the experience for that audience. 
2. New generation, new marketing
Gen Z (people born between 1995-2009) have a far more fragmented view of identity, an ingrained understanding of 'personal brand power' and a reluctance to be labelled. Gen Z don't think or act like their predecessors.
Brands need to look at where Gen Z consume and create content to better engage them. Beauty business Glossier has built a fast-growing Gen Z audience by helping them 'market themselves' on social media, while Schick won approval with a younger audience for its stereotype-rejecting 'The Man I Am' campaign.
3. Help your consumers vote with their dollars
Brands that stand for something are seeing both visibility and sales growth. With trust in governments and media eroding, consumers are increasingly looking to brands to help reinforce their values and help them do good. While retailer Patagonia has always maintained a '1% for the planet' revenue model that enables brand donations for environmental causes, its 2016 '100% for the planet' Black Friday stunt made over US$10 (AU$13.75) million in profits in a single day.
More recently, Nike's controversial Colin Kapernick campaign is estimated to have earned the brand US$6 (AU$8.25) billion. But be sure your cause is authentically connected to your brand – otherwise you could be the next Pepsi.
4. Think 'community shapers' over influencers
The influencer bubble hasn't burst, but it's certainly looking different to just a few years ago. Leading podcast network Panoply says niche content with a hardworking, respected host performed stronger with its audiences than something with an A-lister attached.
However, co-working giant WeWork looks to its employees as its first and foremost community, working closely with them to develop new products such as flexible apartments 'WeLive' and private schools 'WeGrow'. Instead of investing major spend with a key name, brands should look to their existing top customers, micro-influencers in their industry and leverage partnerships with similarly-focused organisations.
5. Content needs to be adaptive and everywhere
With every publisher, brand and personality vying for attention, high quality content is only as powerful as the way it reaches its audience. Brands like 20th Century Fox, HBO and the NBA spoke about how their approach to content is being reshaped (often at pace with their consumers) by changing consumption habits and increasingly specific audience interests.
To create cut-through content, brands need to consider the availability of their content beyond initial release, and explore opportunities to make content more interactive and personalised.
Melia Rayner is a freelance writer and content strategist at Character
Further Reading:
Image credit:The Climate Reality Project