Spotify outlines three considerations for unlocking the streaming opportunity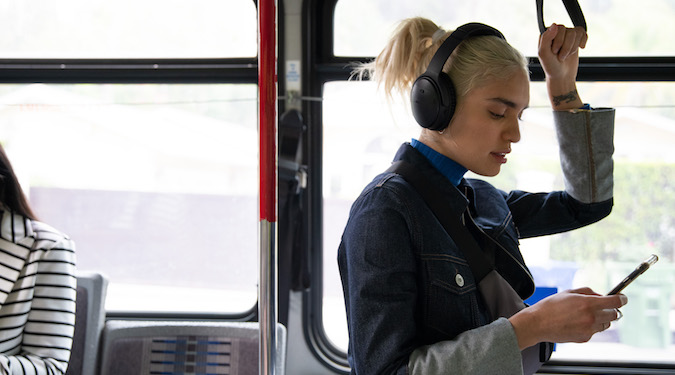 Marketers can optimise audio campaigns with a focus on personalisation, stimulation and creativity, says a new white paper from Spotify.
This article was sponsored by Spotify For Brands to let readers know about its new white paper, 'How Streaming is Unlocking New Opportunities for Today's CMO' »
A new white paper from Spotify For Brands explores the new opportunities that streaming is unlocking for CMOs. It offers three considerations for better leveraging audio in marketing: personalisation, stimulation and creativity.
The popularity of audio streaming is well established. Spotify has 8.08 million users in Australia, according to ComScore June 2018 metrics on monthly active visitors, equating to 47% of the nation's smartphone users. But it's also emerging as a trustworthy and efficient medium for personalised advertising.
In a Photobrand study conducted in Australia, the US, Germany and Mexico, participants ranked Spotify above Pandora, YouTube, Facebook and Instagram as the number one trusted platform for quality content and an enjoyable experience.
It also breaks down key challenges and goals for marketers today, and how new capabilities like Active Media help attain a single view of the customer and achieve personalisation with:
trust

transparency

efficiency, and

impact.
To better leverage the streaming opportunity, the white paper recommends:
1. Dare to be personal
"In today's marketplace, segmentation based on age, gender and location only gets you part of the way," says the white paper. Advertising within the streaming environment, it says, should not be used to merely broadcast a message. Instead it should be used to "reach the right listeners in the right context, with messages designed to suit their individual needs, tastes and mindset.
2. Stimulate all of the senses
As Spotify offers multimedia content experiences, "pairing video ads with audio streaming is proving successful in driving impact," the paper says.
A 2017 Spotify and Nielsen Consumer Neuroscience study found that high engagement from users on the platform translates into high engagement with video ads. Biometric research measured nonconscious responses to ads through signals like heartbeat, sweat and goosebumps, finding that video ads on Spotify drive 14% higher emotional engagement than competitor platforms.
3. Be creative
To support the launch of its Active Media format, Spotify launched the 'Be Heard' program, challenging Australian creative agencies to rethink, inspire and celebrate creativity in audio advertising. A Harley Davidson campaign by 303MullenLowe saw a 563% lift in ad recall, a Beefeater campaign by Cummins&Partners saw a 75% lift in purchase intent and an AAMI campaign by Ogilvy Melbourne saw a 21% lift in message association, according to 2018 Nielsen Brand Effect results.
For more on Spotify's three considerations and delivering trust, transparency, efficiency and impact in your streaming campaigns, download the white paper »