Five top tips for better letterbox media – new catalogue research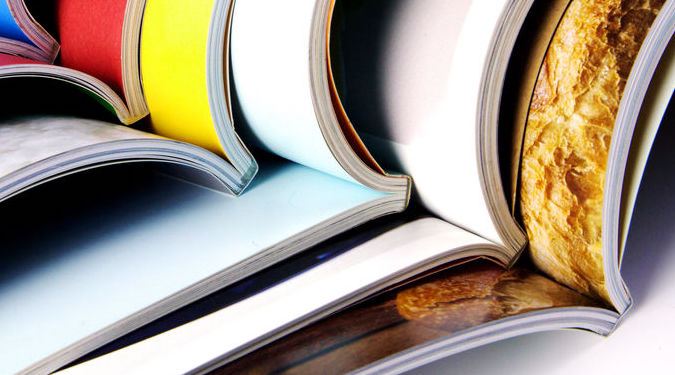 New research reveals how catalogues that are useful, interesting and offer value can influence purchase behaviours in Australia.
This article is sponsored by The Real Media Collective to let readers know about its retail seminars in May. Register your interest »
Is old new or is the marketing universe simply correcting? After the explosion of digital set us spinning in all directions, abandoning all sense of reason and, most importantly, abandoning established channels that never stopped delivering, maybe it's time to check in on the channels that have always delivered.
The Real Media Collective, an industry Association representing media channels that deliver 'real' results and outcomes for media investors, is reclaiming hero status for catalogues and letterbox media with industry-first research for the channel. Partnering with Roy Morgan Research, the Collective has explored catalogue and letterbox channels with a strong media lens and the results are powerful, but most critically they demonstrate the strength in a modern era of a channel that 'futurists' presumed wouldn't exist post 2020.
The research on Australian engagement, readership and purchase behaviours with letterbox and catalogue marketing has delivered insights into consumer behaviours. Catalogues and letterbox marketing go directly into the hands and homes of 20.3 million Australians every week and a majority of Australians (93%) read a hard copy or digital catalogue at least sometimes. 82% of hard copy readers (in the last 7 days) read catalogues to save money and 74% of all catalogue readers say catalogues are a helpful shopping tool. So how can you maximise the effectiveness of campaigns?
Target: work with your distributor to target your audience. Catalogues are no longer one size fits all, today's information savvy consumer wants something targeted to their needs.
Content: make your content interesting, with catalogues sitting in the home for 2.5 weeks, interesting content will keep it being picked up time and time again.
Design: clean design that visually explains what you're selling is key. Images that are clear and able to be shared digitally assist consumers when sharing ideas with friends and family.
Distribute widely: catalogues are a sought our advertising channel, if consumers don't receive them, they complain. So, make sure your catalogue reaches this hungry readership, adding an extra 1000 to your distribution list is a $50 decision, so don't hold back.
Add value: with 82% of Australians reading catalogues to save money, make your value message loud and proud on the front, back and middle pages for top real estate value.
Usefulness is key as well, with the Australians saying they look out for the catalogue and keep it in the home for a period of time.
"It is a staggering concept when you think about it, imagine if FTA TV didn't play ads during a footy game and viewers rang up and complained about not getting their ads? Unheard of. The quality of being 'useful' means consumers across Australia and New Zealand seek out the catalogue and if it doesn't arrive, people are genuinely dissatisfied with the brand," says Kellie Northwood, CEO, The Real Media Collective.
Value and inspiration are key attributes of catalogues and these see the channel being further labelled by consumers as a useful tool. 'Useful' in informing customers about specials and product range and 'useful' to inspire customers with new ideas and trigger impulse purchases – 74% of all catalogue readers do so to discover new products.
As more and more brands are pushing the print boundaries further to create look-books or magalogue style catalogues, consumers are becoming inspired by product range, new products and more, all influencing the path to purchase decision – 'I get ideas from Harvey Norman, it had the whole living room set up and I wanted it all', commented one focus group participant.
With inspiration driving catalogue engagement, the research further showed that the secondary reading of catalogues as they are shared throughout the home, with family members and friendship groups. A firm 75% of all catalogue readers agree they tell their friends and family about something they saw in a catalogue – that's 14.1 million Australians.
And the shareability findings were equally as intriguing, as 39% of all catalogue readers share digitally via SMS or email to a friend or family member and 32% share physical catalogues to their friends, family or neighbours – representing 6.1 million Australians. The finding of cross-channel shareability and secondary readership was not expected and the third quantitative phase will deep dive into these findings to determine a strong readership metric.
"The idea of sharing content enables us to understand that catalogues are reaching beyond the primary consumer and entering secondary readership. This demonstrates the value Australians have in catalogues and their desire to extend their catalogue consumption to others within their home and community," continues Northwood.
The purpose of the catalogue to the modern-day consumer has shifted and now seen as a 'reference tool', lengthening the reading lifecycle of the channel. On average, Australians keep their hard copy catalogues for 2.5 weeks, with Australians spending an average 7.5 minutes reading a supermarket catalogue. It is from Australians' high regard for catalogues and the strong brand dialogue communicated through the pages that increases the longevity and time spent with each catalogue well beyond initial consumption.
Old is new, as established media once more take the throne, and Australians are approving. The research into consumer behaviour has provided insights into how the channel is evolving and maintain relevance. The opportunity lies here for brands to utilise the changing face of the channel, create engaging, visually appealing, inspiring and useful content to build brand equity and improve sales performance.
The Real Media Collective is hosting the RMC Retail Seminars across Melbourne, Sydney and Brisbane in May. Register your interest to attend »
Image credit pinkomelet © 123RF