Give your small business a New Year check up – and get your staff involved in it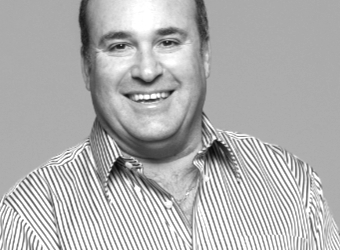 The New Year is a great time to step back from the day to day running of your business and evaluate. What did you achieve in 2013? What areas would you like to improve on next year? What were your biggest successes this year? Give yourself the business equivalent of a good kick of the tyres and complete an operational check-up.
Start with a SWOT 
Considering your strengths, weaknesses, opportunities and threats will help prepare you to build your market position and overcome any challenges for the coming year.
Strengths: Internal assets or advantages that drive your business success, such as great premises, expert staff, USPs or a high public profile
Weaknesses:  Internal elements of potential destabilisation and risk such as low staff morale, old fashioned accounting system or bad SEO results
Opportunities: external elements that may impact your business such as government legislation, change in consumer trends or increased popularity with consumers, and
Threats:  external elements that impact your business negatively, such as a new competitor or an economic downturn in your sector.
It's important to be specific and objective about your SWOT analysis, as there is no point beating around the bush when it comes to business evaluation. While you might believe yours is the best place for employees to work, and no others compare, it's likely that your competitors also offer good working conditions, so be honest and really analyse what it is that sets you apart from your competitors. One way of encouraging honesty is to have your staff contribute to your SWOT analysis, perhaps anonymously. With careful collaboration and evaluation you might uncover some great ideas for growing the business in the coming year.
Play customer for a day
They say you cannot understand a man until you've walked a mile in his shoes. Well, the same goes for business, you cannot understand your customers until you've experienced your business the way they do.
Read over your website and marketing materials with fresh eyes. Dine in your restaurant, call the phone number, test the email address, Google yourself and walk in the customer entrance. What do you notice? What is the first impression? How can you do things better?
Where you can, do the same for the competition or simply other businesses you find inspiring – what do they do differently? You'll find plenty of ideas, whether it's freshening your reception space, improving your on-hold telephone message or updating tired website content.
Remember, first impressions count. Customers who do not have loyalty to your brand or business are more likely to return if they have a good first experience and this starts right from the get go!
Consider your suppliers
Over the New Year, consider the key stakeholders to your business: your suppliers.
Take the time to review your supplier contracts and ensure you're working with them efficiently. Will someone else give you a better price? Do they have ideas for ways you both could improve? Are there any opportunities to expand on the partnership? It's important to be a good client so ask your suppliers how you can grow the relationship.  Invest in their understanding of your business and be open to their ideas and feedback. Their loyalty and support will be an invaluable asset as your business grows.
Staff reviews 
Of course, it's essential to commit to improving workplace culture in the New Year, but this is often easier said than done, so how can you achieve it?
Review your staff capacity, skills, weaknesses and your HR policies. Are you sticking to regular performance reviews? Are you showing leadership and developing a positive workplace culture?  Invest in your staff training, skills and benefits and they'll reward you with improved productivity and loyalty.  At Franchised Food Company, we offer our team Cold Rock ice cream to keep them happy, having fun and engaged with the brands they're working with, it is the little extra 'benefits' that make all the difference, whether it be a bigger discount on products, after work drinks or a work lunch every month, going the extra mile with your team will see you reap the rewards through productivity and commitment.
The other side to the coin is when an employee moves on from your business, it is important to fine tune your approach and not take it personally; it's just another element to doing business. If you take the right approach, you can maintain a positive relationship and they might just come back to you one day or at the very least reflect on their time with you positively and encourage others to join your business! It is important not to underestimate the power of word-of-mouth marketing!
Allocate a fair budget 
Excessive costs are an enemy to any business. Many business owners are wary of potential unnecessary expenses and some may find it scary to take financial risks, but you must invest in your business for improvements and bigger successes to occur. Don't cut corners and do things on the cheap, after all your business is one of your most viable assets.
Review your budget thoroughly and identify the key investments you'd like to make this year and make a commitment to making it happen. Look for ways to cut existing costs too — any small improvement in efficiency will help your bottom line and allow you to invest funds where they are really needed.  Whether that's product improvements, marketing or office space, a measured investment is almost always worth the risk and when done correctly can have significant financial returns.
Identify strategies – and take action
Talking and dreaming about strategies and initiatives you would like to implement will not benefit your business in the long run; you need to focus those strategies and work towards them. Creating a big, fat to do list of action points and initiatives is a great place to start. Making this public (and in writing) is a good way of ensuring your own accountability – but make sure to 'under promise and over deliver'.
Whether it's introducing a new invoice system or investing in a new marketing technique, speak with staff, suppliers and customers and communicate effectively what you'll be doing; focusing on the what, how, and by when.  Stick to it and report on your progress! Having help from a team will make implementing these strategies much easier and will help to refocus your employees for the year ahead.