Golden opportunity: marketing director wanted for iconic Victorian tourism brand
Two new professional roles at an iconic Victorian tourist attraction – marketing director and design director – offer candidates the opportunity to begin or continue careers in tourism, with emphasis on people, modernisation and international recognition of the Sovereign Hill brand.
_
This article was sponsored by Sovereign Hill Museum Association to let readers know they are currently recruiting for two senior positions including a Marketing Director and a Design Director. 
_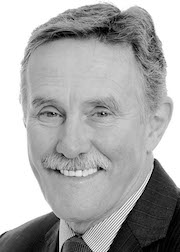 Speaking with Jeremy Johnson, CEO of the Sovereign Hill Museums Association, it's easy to get a picture of the dynamic nature a career at the attraction would offer. Far more than just a school excursion destination, it's a 'living' museum.
The role involves targeting growing international audiences via close partnership with Tourism Australia and Tourism Victoria.
25% of the annual visitor base is made up of international tourism, most of which is from the China, South East Asia and India markets.
"The more traditional western markets, UK, Europe, North America and New Zealand; we need to challenge ourselves more in those markets," Johnson says.
International marketing, therefore, plays an instrumental role in the positions.
"Our marketing director's just spent the last five weeks in India and Europe on sales missions with Tourism Australia and Tourism Victoria," he says. "We've got staff on exchange in museums in Denmark, the UK and shortly in Sweden."
The remaining clientele at Sovereign hill is made up of 20% schools and education, with the rest domestic tourism, predominantly Victorian with some interstate visitors as well. "You have to work every market according to its own drivers", says Johnson. "The school market is a little more traditional. It's pre-booked. In communicating with that market, it's about targeting the stretch out into the parents and families. There's a lot of subtleties in each market," he says.
Modernisation, too, is a core focus in the appointment of new marketing professionals. It's about doing away with some people's impression of Sovereign Hill as "an older product, a 'been there, done that' type product," says Johnson who's excited about new visionary products and million dollar re-investments ensuring "new product that's a little bit edgier."
The role comes with all the modern requirements of any other marketing title in 2016. It's a customer driven environment, so modern marketing activities such as social media really do apply in this tourism sector, he says.
For this reason, Sovereign Hill is looking for someone who's "adept at playing in the social media space and is consumer driven."
New attractions at Sovereign Hill add to a long, ever-growing list of products on offer, all of which expand the museum's appeal to various markets. The Sovereign Hill Hotel, the sound and light show at night.
Narmbool, the 2000 hectare farm where environmental education lessons are conducted, means eco-tourism opportunities, too.
"It's not a static museum," says Johnson. It's "a challenge for constantly refreshing the product, so that it's not just the 'same old same old', day in day out. You've got to have seasonality, you've got to have people that understand what triggers a desire for re-visitation, and what can turn families on as distinct from individuals or international visitors."
A 90-minute drive from Melbourne, Ballarat is one of Australia's fastest growing cities. It has a population of over 100,000, and is forecast to hit 130,000 by 2030. Living in Ballarat has its advantages, and the marketing director and design director would be encouraged to live, or spend the majority of the working week there. This point is flexible, however, says Johnson. "We're flexible with that. The current marketing director actually resides in Melbourne."
Experience in the tourism industry would be viewed positively, but the organisation is after any candidate who understands that the tourism world is one that has its own unique requirements.
The candidate would be working closely with Tourism Australia, and other organisations the world over.
"The networks are very direct," Johnson says. "Tourism Australia and Tourism Victoria are very direct players in that space. They tend to be across all aspects of those markets."
Once again, however, Sovereign Hill is flexible on where candidates come from and don't want to rule out any candidates from completely outside the tourism space. As long as the candidate is "someone who understands international," who can develop an understanding of "the interaction of international markets in our tourism economy."
Along with staff exchange programs, training is provided in cultural awareness, individual specialised training, and additional post-grad tertiary qualifications are supported.
Most important to the position, and what Johnson says is the best thing about working for the Sovereign Hill Museum association, is the focus on people. "People" he says, and "the fact that everyday you're dealing with people who've come to have an enjoyable experience."
Sovereign Hill's 380 staff and 250 volunteers all have a focus around the personal interaction visitors have.
"They're both people based positions," he says. In particularly, the marketing one, "two-thirds of the experience is about interacting with our staff and volunteers."
"If you're a marketer you've got to know that shaping the product's not about treating it as a lifeless display, it's a living outdoor museum."
_
If these sound like the opportunities you have been looking for, please visit Sovereign Hill Careers for more information including full position descriptions and information on how to apply. For a confidential conversation contact Head of People, Performance and Legal, Mark Karlovic on 03 5337 1182.