Google 20% profit fall leaked, sparks drop in share price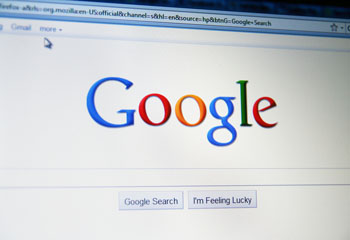 A 20% drop in profits caused Google's share price to drop by 8% yesterday, after the company's third-quarter financial results were leaked prematurely.
The online giant missed revenue and net income expectations for the quarter ending September 30, according to what looks like a draft copy of the press release that was posted on the US Securities and Exchange Commission's site.
Revenue came in at US$14.10 billion for the quarter, up 45% year on year, but the company cleared over a half a billion dollars less than the previous year thanks to soaring operating costs. They increased from $3.28 billion last year to $4.81 billion this year, bringing net income down to $2.18 billion.
On a pro forma basis, which excludes certain items, net income was US$3.01 billion, or US$9.03 per share, below the financial analysts' consensus expectation of US$10.65.
Google blamed the premature release of the statement on a mistake by financial printer RR Donnelley. "We have ceased trading on NASDAQ while we work to finalise the document. Once it's finalised we will release our earnings, resume trading on NASDAQ and hold our earnings call as normal at 1:30 PM PT," a Google spokeswoman said via email.
Costs per click also fell, down 15% in a year and 3% on the second quarter.