Google distances itself from Samsung patent trouble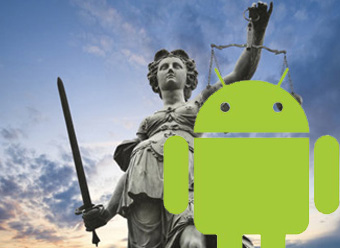 Google has moved to separate its Android mobile operating system from Samsung's devices in response to Saturday morning's Apple vs Samsung trial verdict which found that Samsung infringed upon the design and UI of Apple's smartphones and tablets.
"The court of appeals will review both infringement and the validity of the patent claims. Most of these don't relate to the core Android operating system, and several are being re-examined by the US Patent Office," Google told The Verge. "The mobile industry is moving fast and all players – including newcomers – are building upon ideas that have been around for decades. We work with our partners to give consumers innovative and affordable products, and we don't want anything to limit that."
In the wake of the verdict, Apple and Samsung both issued statements on the jury's decision, which was followed by Apple CEO Tim Cook sending an email to corporate Apple employees marking the result as "an important day for Apple and for innovators everywhere".
Two jurors from the Apple vs Samsung trial have publicly defended their findings and judge Lucy Koh has set a hearing on September 20 to discuss the ban of infringing Samsung products in the US.