Ikea and Airbnb collaboration invites people to sleep in an Ikea store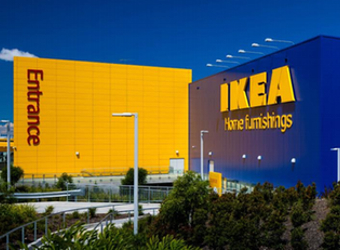 Ikea Australia is collaborating with peer-to-peer accommodation platform Airbnb to grant the wish of those who have dreamt of staying at an Ikea store overnight.
The promotion is designed to, "inspire the nation to make more of their homes, from clearing and creating space to making homes guest ready in the sharing economy", and was created by agencies The Monkeys, Mango and Espresso Communications.
Ikea Australia is offering three families the chance to stay at Ikea Tempe, in Sydney, for one night only on 31 August 2014, in three "quirky" accommodation settings – Rustic Charm, Inner City Living and Modern Elegance – available to rent to three groups of up to four people.
In one room listing, guests will be hosted by Claire Ferguson, whose own home is popular with overseas travellers on Airbnb. All guests will be awoken with an unexpected wake-up call the next morning to celebrate the arrival of spring. They'll also keep the bed sheets and linens used during their stay as a parting gift.
Kristin Bengtsson, marketing manager for Ikea Australia says the brand likes to do things a little differently. "This year we're turning the spotlight on our bedrooms and bathrooms, where we begin and end every day, so to celebrate the launch of our new year and the 2015 catalogue, we're truly excited to be collaborating with Airbnb and our agency partners, The Monkeys and Mango, to create this experience."
Eva Ross, local operations lead at Airbnb Australia, says, "Over 17 million travellers worldwide have experienced the unique properties listed on Airbnb. Airbnb gives people access to the most unique listings around the world from tree houses to yurts to villas, and now we're adding IKEA to the list."