KFC makes transparency play with 'Open Kitchen Day'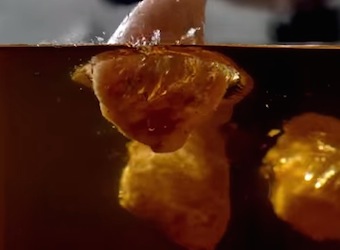 KFC Australia has kicked off a campaign to give behind-the-scenes access to its kitchens, showing customers how KFC makes its food, in a trend towards transparency that's gaining momentum in the fast food sector globally.
At the weekend KFC opened the kitchens of 160 stores nationally to the public for its inaugural Open Kitchen Day. Participants were taken on guided tours of KFC kitchens. 90% of tours sold out within the first week of the 'Open Kitchen Day' site going live.
Nikki Lawson, CMO of KFC Australia says Australians today want to know more about how their food is prepared when they visit KFC. "For many years, people have believed that our KFC cooks simply drop frozen chicken into a deep fryer – but there's a lot more to it than that.
"This campaign is about showing Australians the care our cooks take in delivering the iconic KFC taste people know and love, hand-coating our fresh chicken with flour and The Colonel's 11 secret herbs and spices throughout the day."
'Open Kitchen Day' forms part of an integrated marketing campaign supported by PR, TVCs, content and social media. Media partnerships with News.com.au and Mamamia were also leveraged to demonstrate how KFC uses fresh Australian produce, sourced from suppliers such as Inghams and Steggles.
The strategy follows similar moves to transparency of food production in the kitchens of rival McDonald's, after the golden arches began a worldwide push in Canada.
KFC's TV campaign launched nationally last night at the weekend, on Sunday 24 August, with a 45 second TVC that portrays "KFC's unique hand breading process in store".
"In super slow motion, we see raw pieces of fresh chicken tossed in flour and spices before plunging into canola oil. The golden pieces then emerge cooked to perfection before falling gracefully into the iconic KFC bucket," the description reads.
http://youtu.be/eWc06daT1uc?list=UU9SPx_i5nlwkHbImkdSP1EA