Is it time to advance your career with an MBA?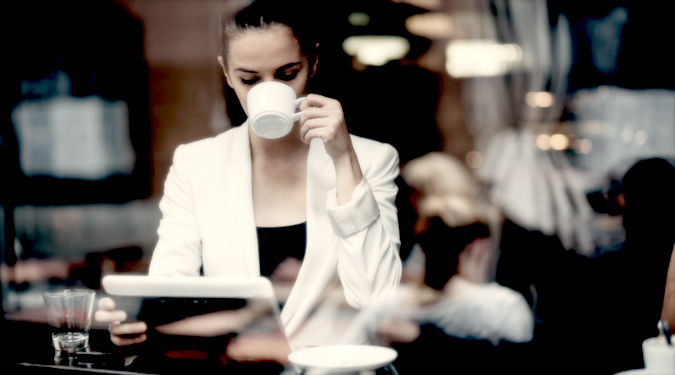 In the last five years, demand for MBA graduates has grown by 62%. What's holding you back?
This article was sponsored by Southern Cross University to let readers know about its Online MBA »
The C-suites of important companies are beginning to understand the positive influence marketing can have on performance and profit. Your seat at the table, however, won't simply be handed to you. A Masters of Business Administration (MBA) is a sign of your preparation for the workload and responsibility that comes with upper management positions, and today many businesses require you to hold an MBA before being considered for these positions.
Another real factor facing the marketing professionals of today is an increasing workload and range of required skills. Marketers must be brand custodians, data analysts, customer experience managers, content strategists and user experience designers to name a few. Add to this the difficulty of maintaining a healthy work-life balance, and it's easy to see how wandering down to the nearest higher education facility for up-skilling and professional development isn't even on their radars.
On online MBA, then, is an attractive prospect for many. Today's always-connected world means online coursework is a quick and manageable solution for those marketers wanting to add to their repertoire. An online MBA is a fast, flexible and affordable way to prepare yourself for the next step of your career.
"An MBA is a good, general piece of education," says Paul Betts. "It helps you understand more broadly how a company functions, and it gave me some knowledge that is really important to where my career is at the moment.
Speed
Without the restrictions of contact hours and work submission deadlines, an online MBA can be completed in as little as nine months – whereas a traditional MBA takes at least two years. Such speed will give you the competitive edge over others in the industry taking time off to complete traditional MBAs.
Flexibility
Completing your MBA online enables you to take classes at times that suit you, when and where you want. You can study and complete coursework on the move or after-hours. Being able to complete an MBA from home is a convenient option for most students – you won't need to relocate interstate to the school of your choosing, and likewise can continue coursework while travelling and working.
Cost
Online coursework renders factors such as student-faculty ratios, amenity costs and travel costs obsolete. You'll have greater access to resources from around the world at the click of a button, and can collaborate with a wider range of classmates in various locations, broadening your network of contacts.
"An MBA is such a diverse course," says Betts. "The marketing and entrepreneurial subject challenged my perceptions on the way enterprise, and particularly innovation, can be accessed in so many different parts of industry.
"Almost immediately, I was able to apply many of the things I learned directly at work. I'm doing a lot more interaction with the board of the not-for-profit I'm working at."
A 2017 Graduate Management Admission Council study found that 68% of employers agree that recruiting graduates of an MBA program is a priority in their company's hiring plans and 98% agree that hiring business school graduates creates value for their companies.
Southern Cross University's (SCU) globally-recognised MBA program offers a range of specialisation areas to choose from – accounting, information and knowledge management, health services management and managing and leading people – as well as a wide range of core units including marketing, finance and global business and electives such as managing digital enterprise and strategic knowledge management.
To discover more about SCU's flexible online MBA options, click here:
Image copyright: mindof / 123RF Stock Photo